Rarely seen around the office in anything but an impeccably tailored suit, Tommy's menswear buyer Chris Ginn is our team's go-to guy for all things suiting. Here, Chris shares the rules for a superior fit and a few of his best styling tricks.
---
FOCUS ON FIT
---
"Shopping for a suit is made simpler with these five simple rules."
Shoulder seams end where your actual shoulder does.
Jacket sleeves end where your thumb begins.
The waist of a dress pant should rest at or around the navel.
Traditional trousers break at the base of the ankle.
Bunching anywhere – across the shoulders, the neck, sleeves, jacket closure, seat or ankle – signals you have on the wrong size.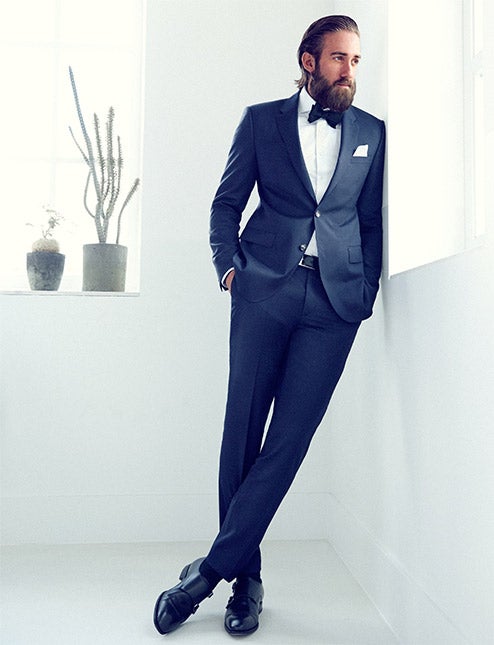 ---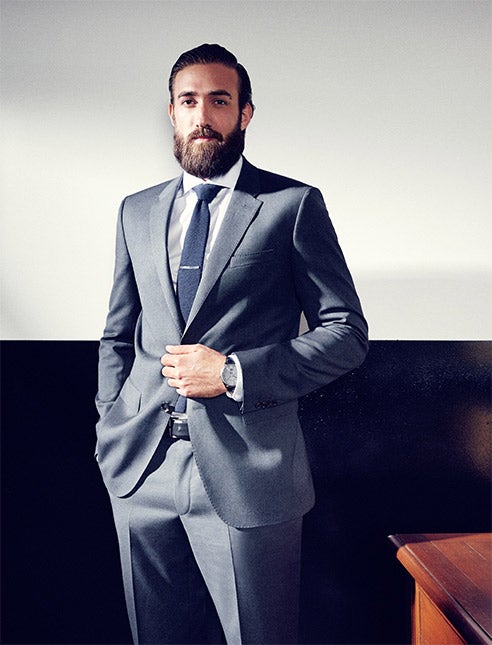 R-E-S-P-E-C-T
---
"When you dress up, you show your respect for your host. This look is ideal for a holiday party or a wedding."
---
---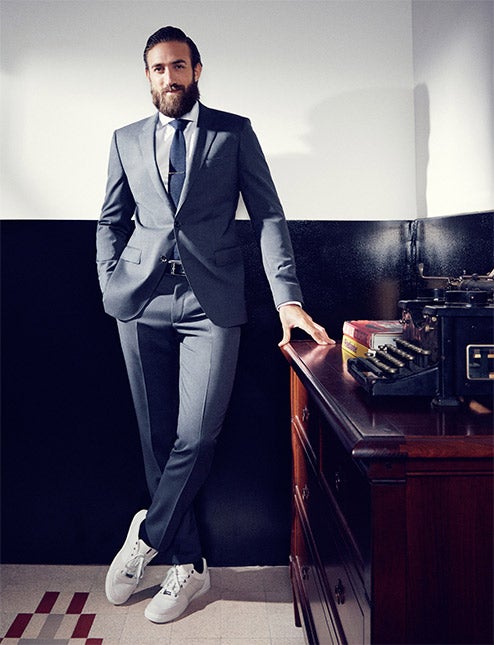 UNEXPECTED TWISTS
---
"Sneakers are one of my favorite ways to tone down the seriousness of a suit. You can also swap your dress shirt and tie for a tee or lightweight hoodie."
---