From music and gear to food and beer—we've got your game day playbook right here
---
Tailgating – it's an American tradition that's growing in popularity in Europe and South America too, and a wonderful opportunity to gather friends and family to celebrate. The key to success is planning ahead and having the right stuff. So whether you're going to the big game, a concert, or just meeting friends at the park, we've got your playbook right here.
TheGear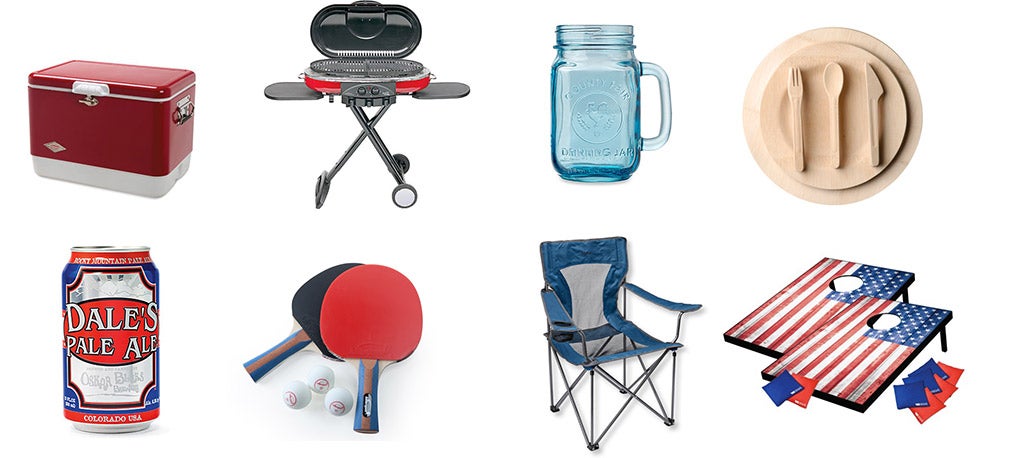 Super Chill

When it comes to the all-important cooler, Coleman makes the best in the business. We love this retro steel-bolted model, that's roomy enough to feed and quench a crowd.

beer in cans

They stay colder and take up less space in the cooler, which is a win-win. Grab your go-to brew, or up your game with artisanal beer in cans—added bonus if they're in team colors!

gas grill

Fold it up, roll it out and set it up in a matter of seconds. A matchless lighting system and generous cooking surface makes this a winning grill on the go.

Ec0-Friendly Utensils

Skip the paper with Bambu's stylish and biodegradable bamboo plates and utensils that allow you to toss after use without the guilt.
mug shot

Colorful, reusable mason jar bring a touch of home, and are perfect for cooling off with lemonade or a cold beer.

set up

Be the clever host with this table tennis/serving table that is available with most pro-sports teams logos. Throw an oilcloth over it to eat and set up some base camp chairs, after which you can grab your paddles for a friendly round of beer pong. When you're ready to go, the table folds up into a 2' x 2' size for easy transport.

game

Known as the "Tailgate Game" (or Cornhole), the bean bag toss will get those competitive juices flowing!
ThePro's Playlist
Celebrity trainer and fitness pro Lacey Stone says, "A great playlist is all about setting the tone of victory. Put in songs that bring people back to their glory days with inspirational lyrics and beats that will get everyone up to dance and cheer on their favorite team!"
Therecipes(serves 6)
Barbecue, beer and banana pudding are the cornerstones for the best the pre-game essentials. These easy make-ahead recipes will score big with your tailgating crew.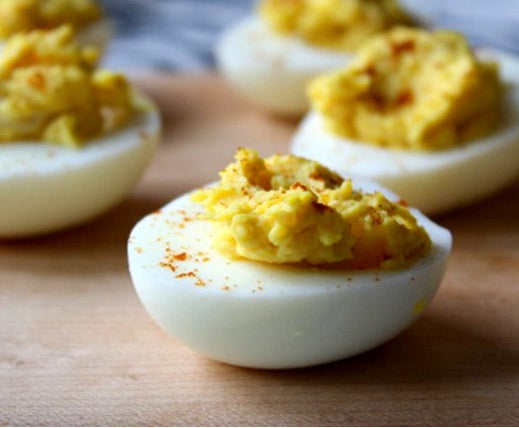 Deviled Eggs
YOU'LL NEED:
1 dozen hardboiled eggs
½ cup mayonnaise
½ teaspoon cumin
2 teaspoons Dijon mustard
Sweet paprika
INSTRUCTIONS:
Peel the eggs and slice in half. Remove the yolks and mash with mayonnaise, cumin and Dijon mustard until creamy. Salt and pepper to taste. Spoon yolk mixture into egg whites, top with a dash of paprika. Chill and serve.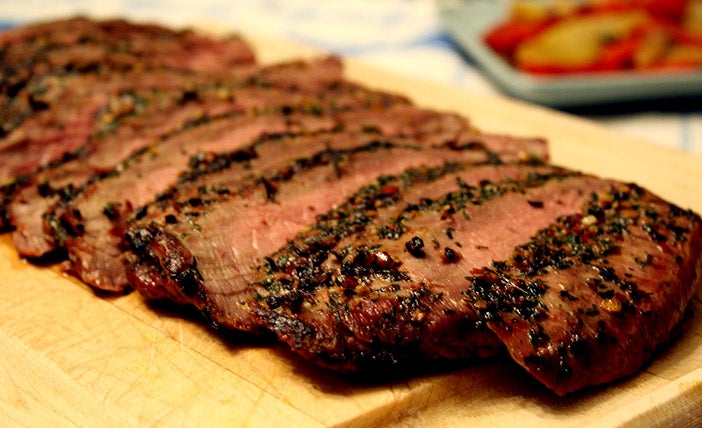 Chimichurri Flank Steak
YOU'LL NEED:
2 pound flank steak
¾ cup grapeseed oil
¼ cup red wine vinegar
1 cup finely chopped Italian parsley
3 cloves garlic, minced
1 shallot, chopped
1 red jalapeno, seeded and chopped
1/3 cup oregano, finely chopped
2 cups cilantro, finely chopped
½ teaspoon cumin
INSTRUCTIONS:
You can grill this steak the night before, slice and serve cold, or throw onto the grill at the game. It's delicious served alongside roasted peppers or together with the peppers on a baguette. Mix together all ingredients in a glass bowl. Add flank steak and marinate in the refrigerator for several hours or overnight. Remove steak from marinade and shake off the excess. Generously salt and pepper both sides. Grill over high heat for 6-8 minutes per side, and allow to rest for 10 minutes tented under foil before cutting into thin slices across the grain.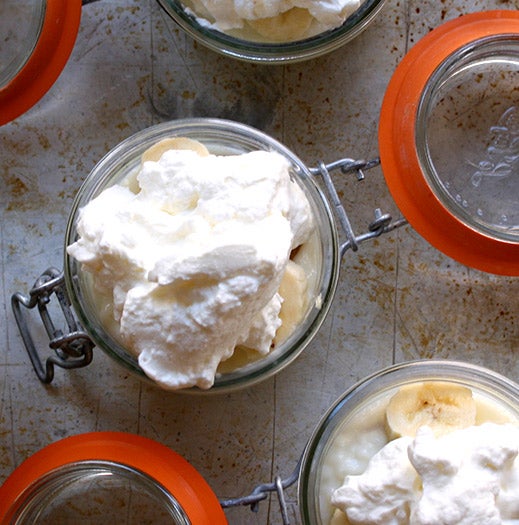 The World's Best Banana Pudding
YOU'LL NEED:
5-ounce package of vanilla pudding
14-ounce can condensed milk
3 cups heavy cream
1 package vanilla wafers
3 bananas, sliced
INSTRUCTIONS:
blended. Refrigerate for 10 minutes. In a medium bowl, whip the heavy cream until peaks form. Fold all but about ¾ cup whipped cream into pudding until there are no streaks. Then fold in 30 vanilla wafers and 3 sliced bananas. Spoon into individual containers (we like portable mason jars) and top with whipped cream. You could also spread into a large baking dish and top with remaining whipped cream. Refrigerate for several hours.
---