Gigi was our guest at the legendary Met Gala. The theme was Manus x Machina: Fashion in An Age of Technology, so of course she snapped her entire day from getting ready to the party. Didn't catch it? Scroll below for a recap of her behind-the-scenes diary plus we share some new secret features that will have you killing it on Snapchat too.










We love Snapchat. It's intuitive, interactive and user-friendly. It also makes staying in touch with friends easy and gives you a truly personal view into your favorite celeb's day-to-day lives. The app boasts over 100 million daily users; to put that in perspective, Facebook Messenger brings in about 27 million. It's so addicting because it offers several different ways to interact with your friends, from public stories, private snaps, video, text and audio chats that you can customize.
Here's a few new features you may not know about. We guarantees they will up your game in a . . . snap.
filters on filters
Gone are the days where you had to choose just one filter (we want choices!) —now you can layer up to 3 at a time. Here's how: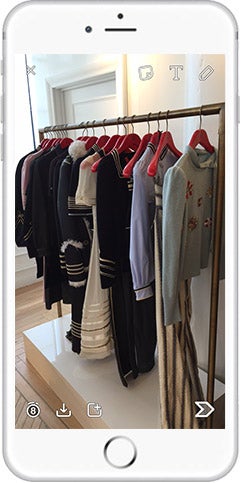 Step 1
Take a snap.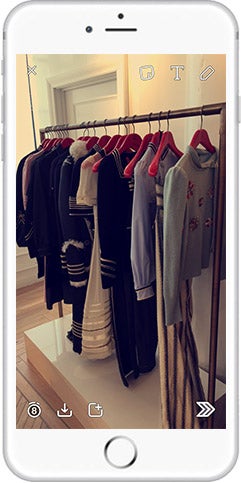 Step 2
Swipe in either direction to apply your first filter.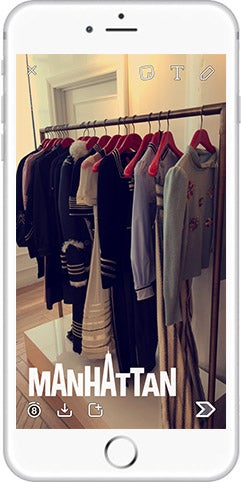 Step 3
Next, tap and hold the screen, then with the other hand, swipe in either direction to apply a second filter.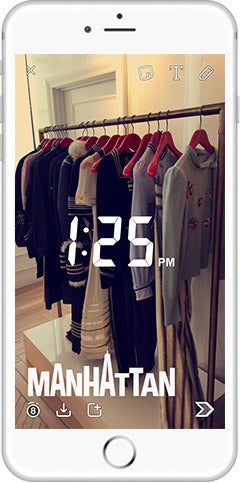 Step 4
To add a third, tap and hold again, swipe as before, then release.
chat 2.0
When you're in a chat you can enter a video or audio chat, add new stickers, share content from your camera roll and more. Our Tommy Blog writer, Kevin, and Photo Production Manager, Morgan, demonstrate.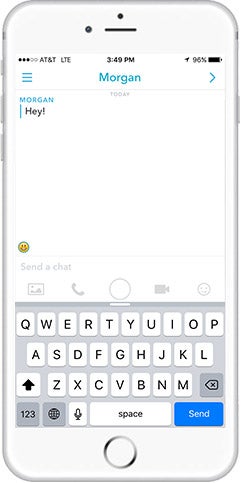 Step 1
There are five new options above the keyboard in chat mode: send a photo or video already saved, make a voice call, take a new photo or video, make a video call and send stickers.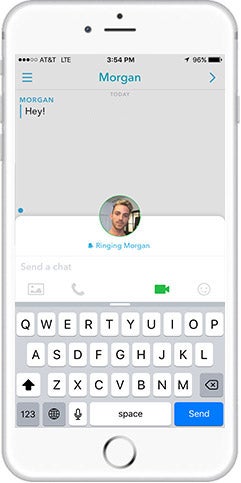 Step 2
To start a video chat, press the video button. A small circle with your face will show up as it calls your friend.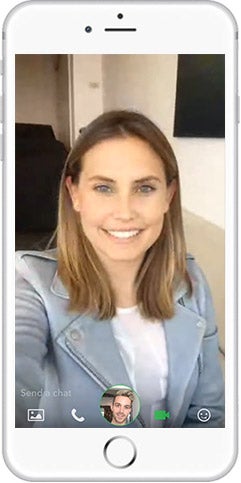 Step 3
Upon answering, the video chat will enter full-screen mode.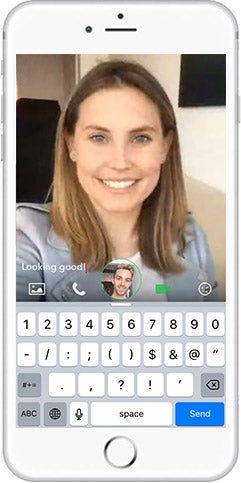 Step 4
While in the video chat, you can send photos, text and stickers by using the same icons.
lenses
Lenses are arguably the most popular of Snapchat's features, they can transform you and your friends into a puppy dog or allow you to swap faces. Did you know that they release new ones every week?
Step 1
Aim your camera at a friend's face or use the selfie camera to capture your own mug. Press and hold the center of the face until the app detects it.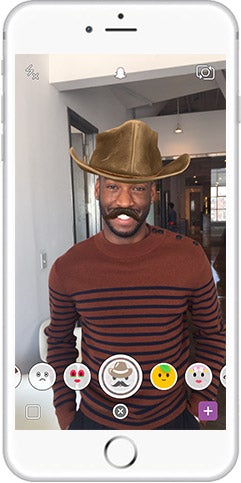 Step 2
Choose your lens. Our Styling Coordinator Darnell's latest obsession channels his inner cowboy.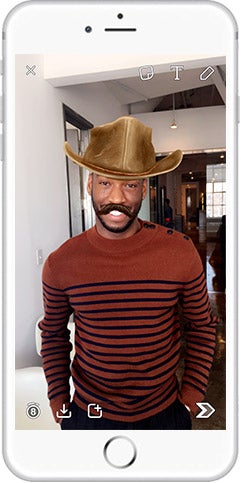 Step 3
Click the icon once to take a photo or press and hold for video.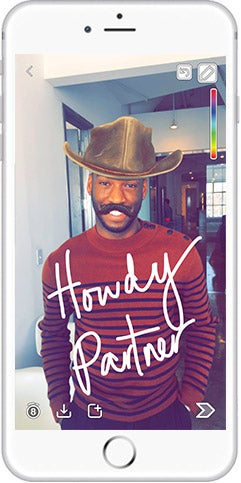 Step 4
Swipe in either direction for filters, draw using the pencil tool or add Emojis to make it your own.
secret colors
They aren't in the palette, but that doesn't mean you can't use them. Here's how to add black, white or pink.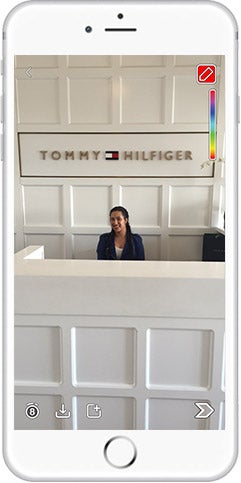 Step 1
Take a snap. Click the pencil icon on the top right corner of the screen.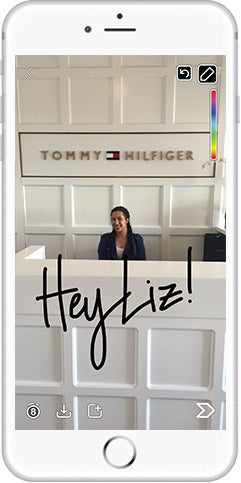 Step 2
For black, press and hold the color gradient, slide your finger all the way to the bottom of the screen.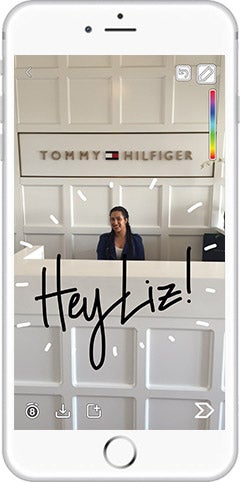 Step 3
For white, press and hold the color gradient, slide your finger to the top left corner.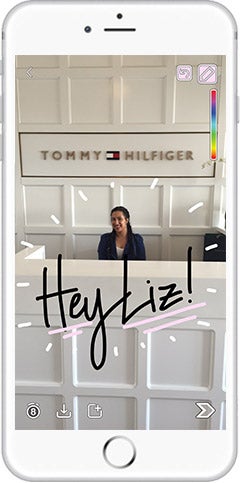 Step 4
For pink, repeat step 3, then slowly slide your finger down from top left corner to desired shade. Our new receptionist Liz is a fan.
---