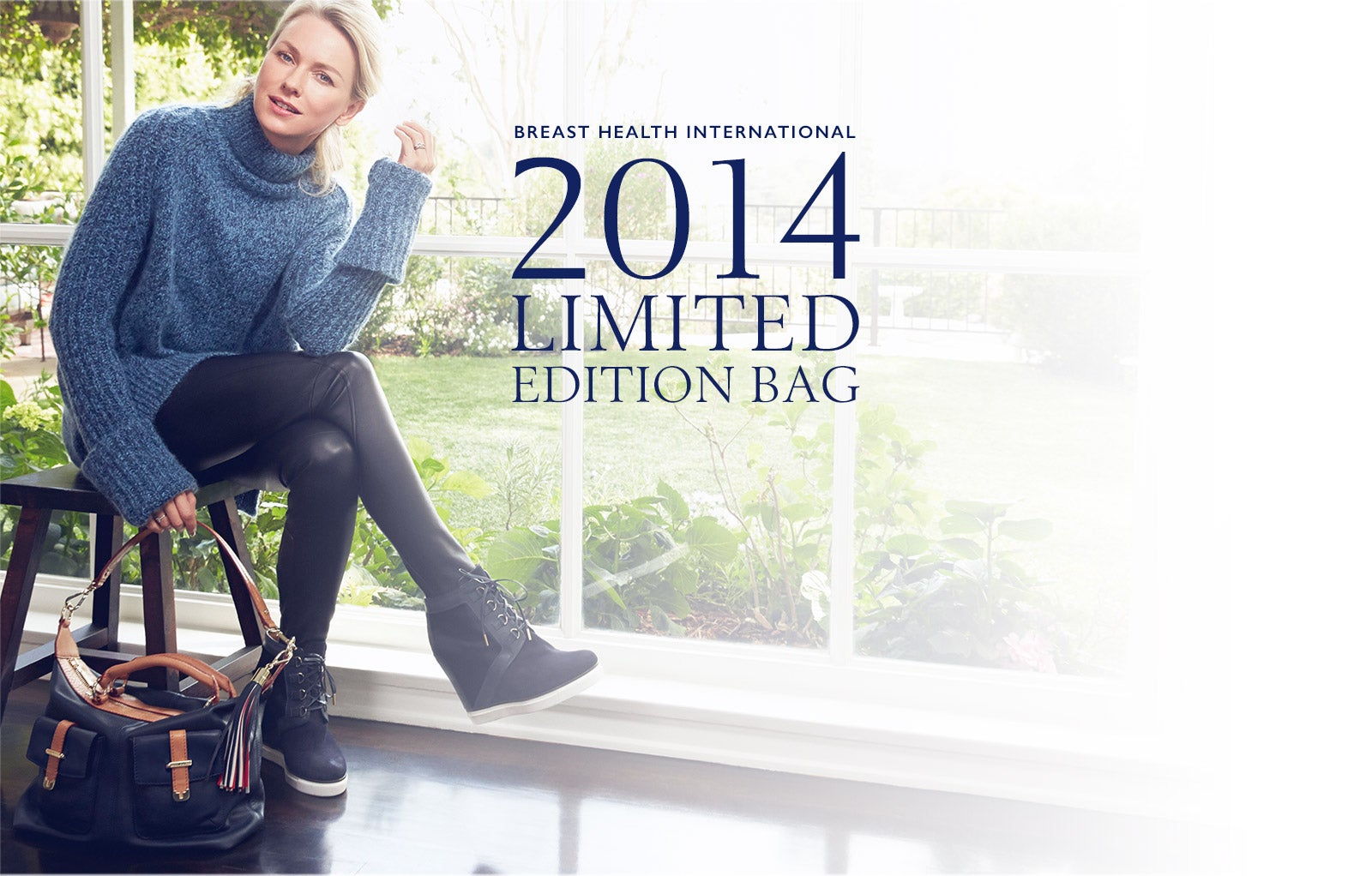 Naomi Watts AND Tommy Hilfiger
for Breast Health International
PHOTOGRAPHED BY PATRICK DEMARCHELIER
For the eighth consecutive year, Tommy Hilfiger has designed a limited-edition handbag in support of Breast Health International (BHI) Fund for Living program. Joining Tommy this year is Academy Award™ nominated actress Naomi Watts, who was photographed wearing the bag by acclaimed photographer Patrick Demarchelier.
The BHI carryall is crafted in deep blue Italian pebbled leather with tan accents piped in red, featuring luxe gold hardware and a detachable tassel keychain. It is available exclusively on tommy.com and at select Tommy Hilfiger stores worldwide beginning October 1, 2014. Priced at $299, $100 of each sale goes directly to Fund for Living. This global initiative assists women with breast cancer by covering costs and addressing challenges associated with their care that are not typically covered by traditional health insurance programs, including transportation to medical appointments and childcare.
"This is an opportunity to build awareness,
raise funds and make a positive impact on
the lives of women who are affected by
breast cancer around the world."
-Tommy Hilfiger
"The proceeds go a long way towards helping us achieve our goal of improving the quality of life for women and families," noted Shelley Schwartz, founding chairperson of BHI.
"With two young children at home, I know how hectic life can be," said Ms. Watts. "I am determined to highlight the importance of early detection, and am honored to be a part of this campaign alongside Tommy, Patrick and BHl."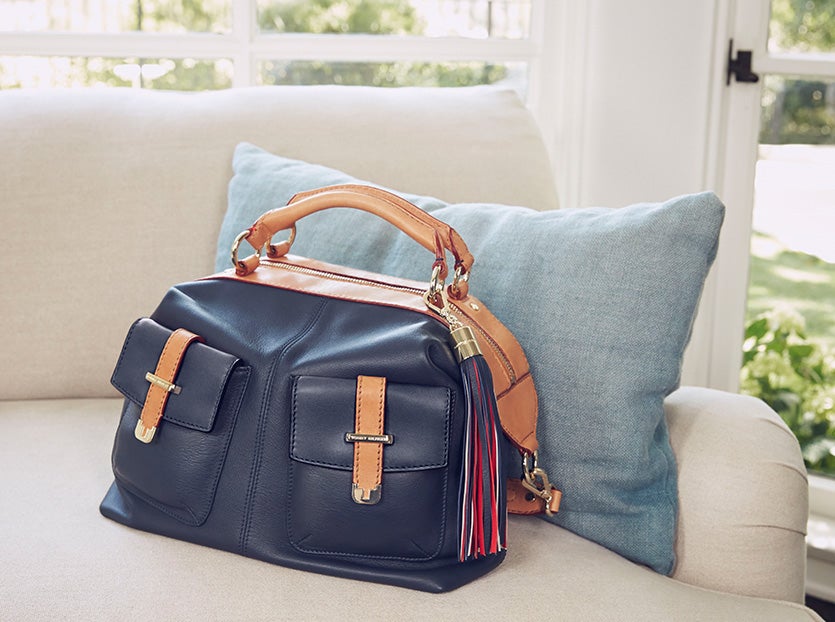 The BHI carryall is available exclusively at tommy.com
and select Tommy Hilfiger stores worldwide