When we launched the fall issue of Tommy Magazine this past August, it was all about showing off the new collections and getting you up to speed on all the great stuff happening over here at Tommy. We also encouraged you to show us how you wear it by posting photos using the hashtag #MyTommyMag. We were so wowed by your creativity — you guys are amazing — but Tommy felt that one person really stood out and that was David Lowe.
David is a 21-year-old senior at Boston University and his spot-on mix of classics with a twist, not to mention that smile, exemplifies the kind of optimism and spirit we all aspire to have. Originally from Cumming, Georgia, David was awarded the prestigious Posse Foundation, Inc. scholarship and has spent his time in the northeast working toward a degree in business administration with a focus on marketing. Here, we talk with David about all things style and being true to yourself.
HOW WOULD YOU DESCRIBE YOUR LOOK IN TWO WORDS?
David Lowe: Classic and daring.
DO YOU HAVE ANY DO'S AND DON'TS?
There are no rules. I never used to love orange but recently I picked up an orange trenchcoat and now I do. It's all about trying different things and expressing yourself.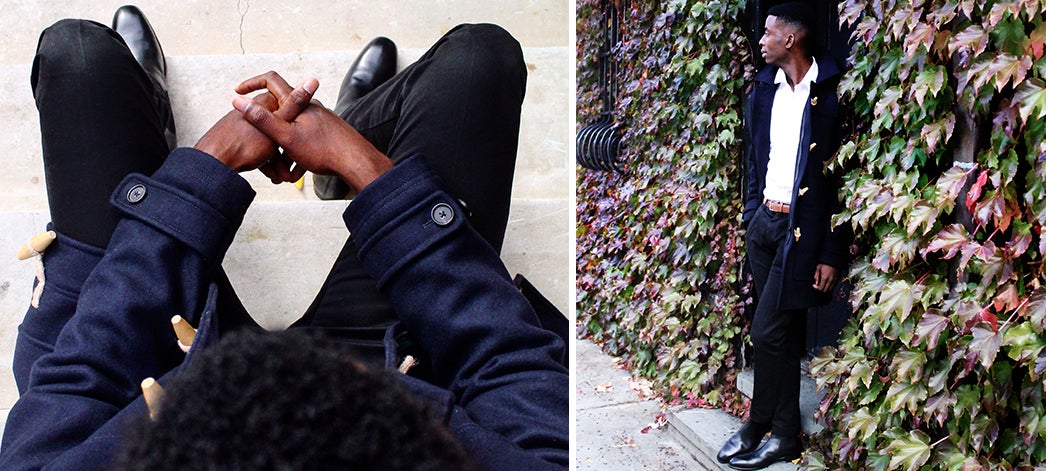 HERE AT TOMMY, WE TALK A LOT ABOUT THE TWIST, THE IDEA OF TAKING SOMETHING THAT'S CLASSIC AND MAKING IT YOUR OWN. WHAT IS YOUR TWIST?
I love the idea of atypical classics. A suit in burgundy or dark green, the orange trenchcoat I mentioned earlier, color is actually a great way to put a twist on things.
WHAT ARE THE FIVE PIECES IN YOUR WARDROBE THAT YOU WEAR THE MOST?
Blazer, bomber, black denim, chinos and driving mocs.
WHAT IS YOUR ADVICE FOR CREATING INDIVIDUAL STYLE?
Be true to yourself. Everyone is always influenced by other people, which is great, but I think it's important to wear things that make you feel comfortable, happy, confidant and represent who you are.
---