The Jazz Fest headliner talks music, giving back and his new children's book
---
At four, New Orleans native Troy Andrews first picked up the horn that would give him his lifelong nickname: Trombone Shorty. By age six, he was leading his own band. Now, just shy of 30, the musical prodigy has released six albums, had a recurring role on the hit HBO series Treme, and performed at The White House. All the while he carries the big brass tradition of his hometown worldwide, while fostering the next generation through his Trombone Shorty Foundation. Here, he talks spreading his message, the foundation, as well as his delightful new children's book, Trombone Shorty (Abrams).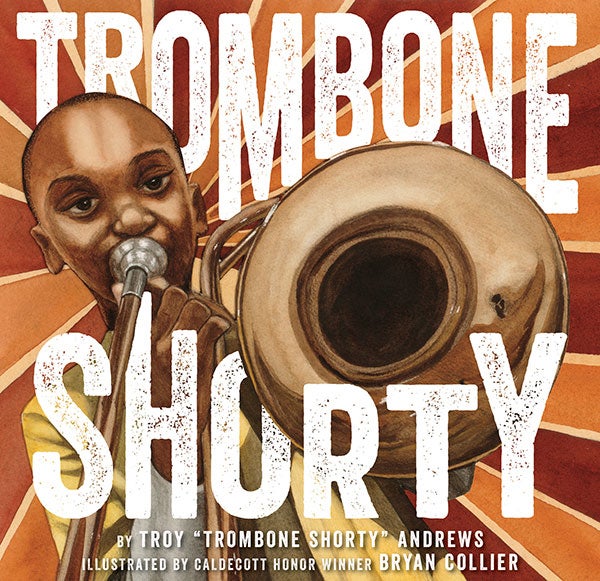 The inspiration for Trombone Shorty...
I was just talking to an old friend of mine, telling him some of the experiences that I went through as a kid playing in New Orleans. He mentioned that it would be cool for other kids to read about and started to jot some things down, and it became a book. It was just that simple.
In the book, you mention that before you had a trombone, you would put a bicycle over your shoulders and pretend it was a tuba…
Yeah, a plastic Big Wheel one-wheeler. If you've ever seen it, flip it upside down on your shoulder, it looks just like a tuba. At least to us, as kids.
And later, playing trombone as a six-year-old, you couldn't reach to play the low notes…
Whenever I could sit down, I would use my foot to slide it out because my arms couldn't reach.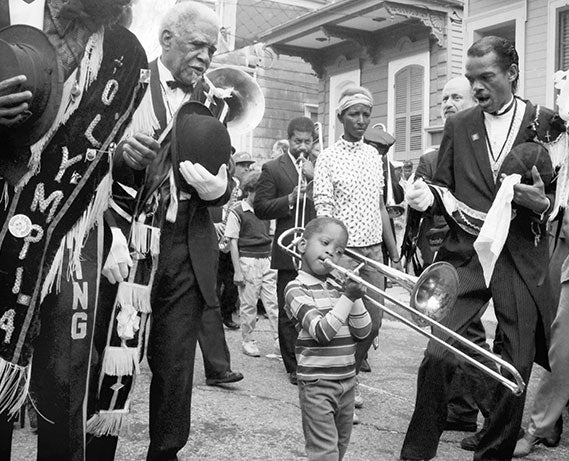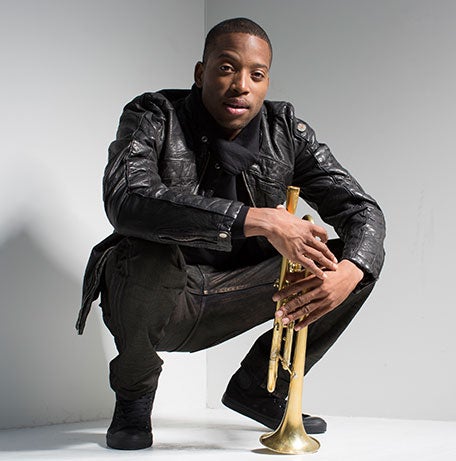 The music that most inspired you at that age...
Besides my big brother's band, the Rebirth Brass Band. I would go to the record store and I would say, 'Give me all Rebirth's music.' The guy would give me a CD and I would go home and listen to it, and then I would walk around and actually see them practicing. Those guys, half of them are my cousins. It was just really cool because I had their record and they were all by my house, just hanging out as family.
Your older brother was a big influence on you; now, you're passing the mentorship he gave you onto the next generation through the Trombone Shorty Foundation…
Definitely. That's the unspoken tradition in New Orleans. I didn't want to wait until I was older in life, to where things slowed down for me, to dedicate my time to the youngsters. I wanted to be able to impact them right now, while I'm relatively close in age and I understand what they're going through and they still think I'm a little cool.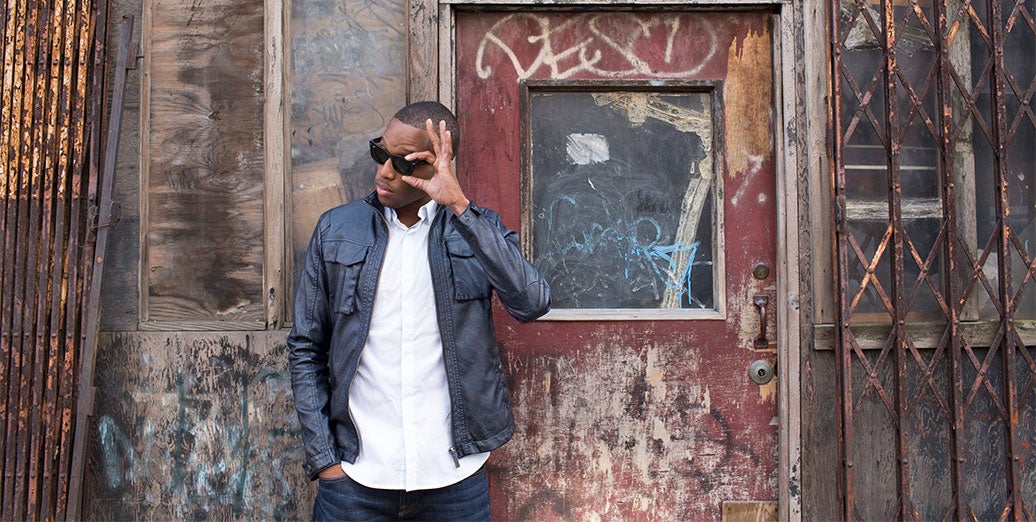 The one takeaway you want kids to have from the book and the Foundation programs…
Music can take you everywhere.
And your takeaway from your Foundation work…
I'm learning from [the kids] also, which I don't know if they know. Whenever we're making music, they do some things that are actually quite good, and I ask them to teach me how to do it. So it's a learning experience for everyone.
---