We gave Michael Carl, the fashion market director of Vanity Fair and self-proclaimed bagel-hating host of Carl's Crush on VanityFair.com, one of our favorite pieces from the October collection, the DOWN PUFFER VEST. His mission: incorporate said vest into his traditionally casual look in New York, London, Milan and Paris as he attended the spring 2016 runway shows.

Here's what happened.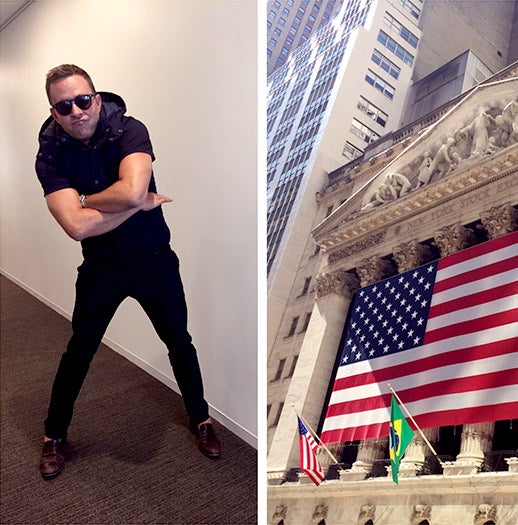 New York
---
"The average temp during
New York Fashion Week was
85 degrees. The vest never left
my office. But one day I was
feeling super gangster and
walked down the halls of Vanity
Fair giving people big ups."
---
LONDON
---
"London was a little chillier, plus I stayed in this adorable hotel that had a fireplace and an "honor" bar in my room – insert winking emoji here. I wore my vest to keep away the night chills and had a proper British lady snap my pic in front of someplace London-ey."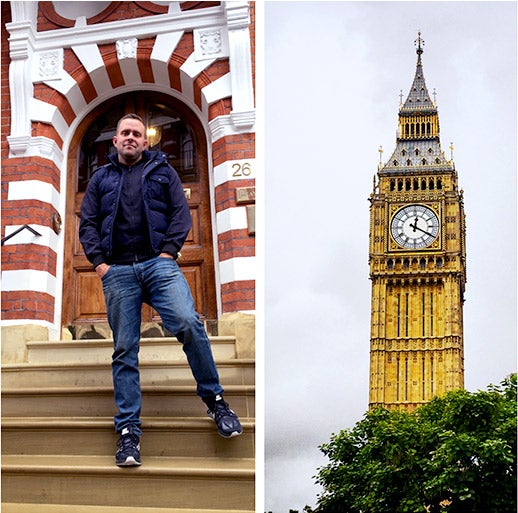 ---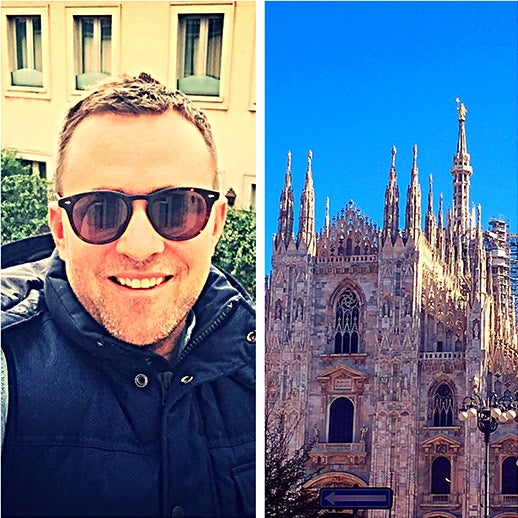 Milan
---
"By the time I reached Milan I'd seen many a fashion sin, and committed a few real life ones of my own. I took a selfie on my hotel balcony before my annual pilgrimage to the legendary Duomo di Milano cathedral to ask for penance. The vest and glasses helped keep me incognito."
---
Paris
---
"Paris always delivers – great shows and in my case, cold weather. The vest quickly became my everyday piece here. I asked my driver to pull over to get this shot and couldn't tell if he was amused or annoyed."
---
---