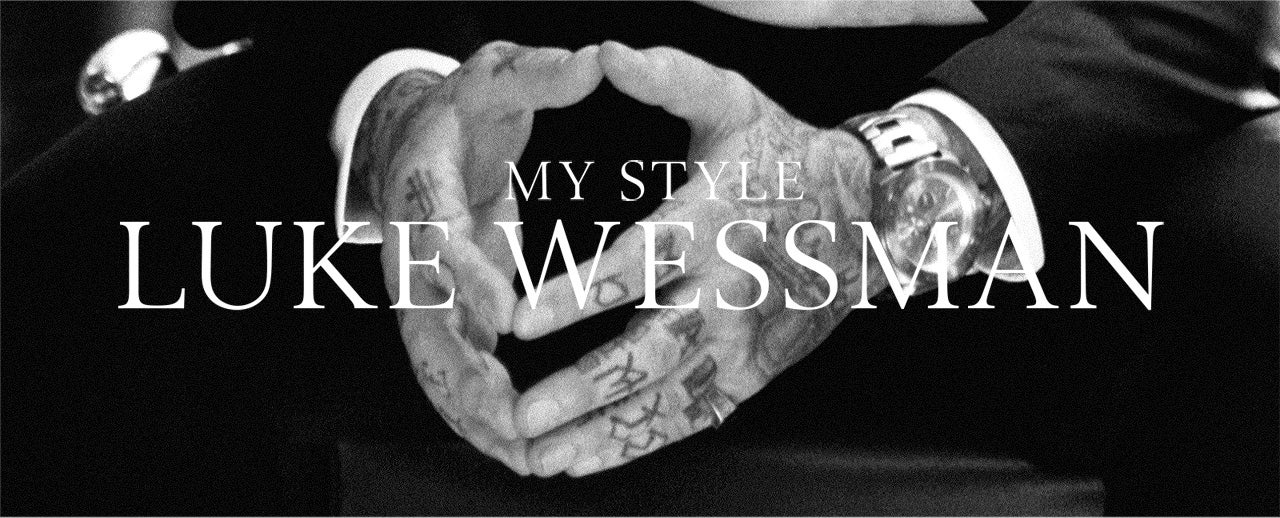 He is a tattoo artist by day, man about town, and author of the charming Instagram account The Lost Art of the Gentleman. Did we mention he loves clothes?
Mr. Wessman was born on a hippie farm in Tennessee and raised in Oceanside, CA, a tough suburb north of San Diego that is blanketed by Camp Pendleton on one side and the Pacific Ocean on the other. He steered clear of the gangs in favor of surfing, and began apprenticing for a local tattoo artist in his teens, eventually buying Lucky's, a SoCal institution known for their traditional style.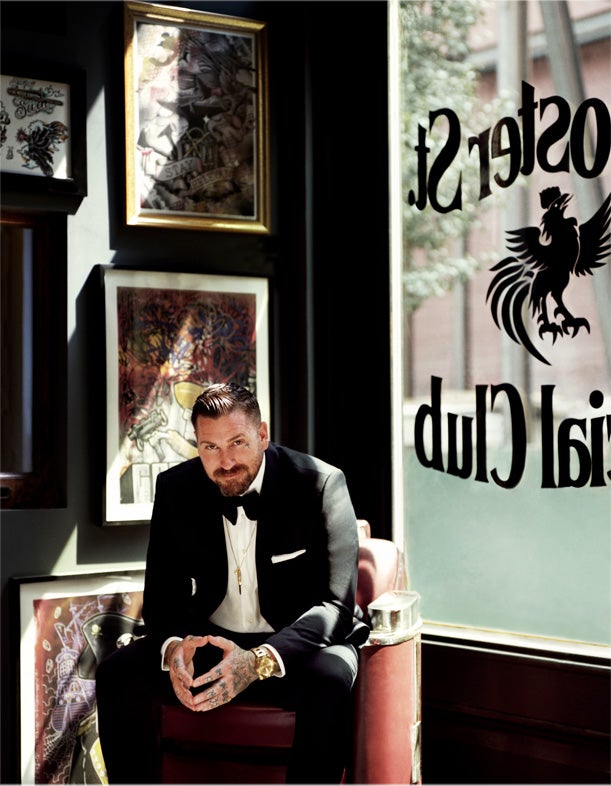 His friendly nature and tongue-in-cheek swagger made him a fan favorite when he relocated to South Florida to become a series regular on TLC's Miami Ink and four years later to New York for NY Ink where he found himself newly single. "I started posting sweet, romantic things on Instagram, I like that s*$t," he recalled with a grin. So do the nearly 25,000 followers that look forward to his daily musings on love, life, style and all things gentlemanly.
Mr. Wessman will be returning to his West Coast roots this fall to open a speakeasy style invitation-only tattoo parlor and begin writing The Lost Art of the Gentleman book, with photographs by his friend, Los Angeles Angels' pitcher C.J. Wilson.
Here he is wearing Hilfiger Collection's tuxedo suit in navy, and a custom fit dress shirt, with his own accessories and shoes. Follow him @thelostartofthegentleman
Photographed for TH Magazine by Chris White at Wooster Street Social Club in New York City