Few would argue that the Rolling Stones are the greatest living rock band today. U2 would concede. As would Coldplay. Current acts even write songs about how influential the band is. Maroon 5's hit "Moves like Jagger" was an ode to how the sinewy 70+ lead singer still moves, well, like Jagger. THEY'VE inspirED countless generations of frontmen in their quests to slay hearts, break record sales and grab a piece of history that will always belong to the lads from London, England.
---
EXHBITIONISM kicks off this month at London's Saatchi Gallery on Kings Road — a neighborhood full of memories from the band's early days. It captures the Peter Pan-like zeitgeist of Mick Jagger, Keith Richards, Charlie Watts and Ronnie Woods through their 50 years in the spotlight. They basically unloaded five decades worth of stuff from their lives as Stones — be it their private lives, on the road or in their various collaborations with artists like Andy Warhol, Martin Scorsese and Alexander McQueen. "Curating [it] reminded us of what an incredible journey we've had," said the Rolling Stones.
Guitars, costumes, films and all of the things one might expect will live alongside more rare items as viewers walk through a series of rooms representing different stages of the band's career. While spangled jumpsuits and bits of papers scribbled with half-written lyrics might be scattered around one room, expect the smells of fish and chips, dirty socks (yes, seriously) or even tandoori chicken in others — these being the smells that evoke the most powerful memories for the band of their days recording such hit records as "Sticky Fingers" and "Beggars Banquet." The mega group wants to take their fans on a trip through their life, not just a token retrospective, but a fully immersive journey.
"This is another insight into an on-going machine and institution that will never stop rumbling," said Wood in a statement about Exhibitionism, simultaneously quelling rumors about the band retiring. It's a traveling circus that will run in London until September 4 before heading on a global world tour for the next four years.
The Rolling Stones at the EXHIBITIONISM opening night in London

Tommy Hilfiger at the EXHIBITIONISM opening night in London
---

"The Rolling Stones were one of the first bands I fell in love with as a kid and over the years they have become collaborators and friends. Our sponsorship of EXHIBITIONISM is another incredible opportunity to fuse fashion and music together."
—Tommy Hilfiger

---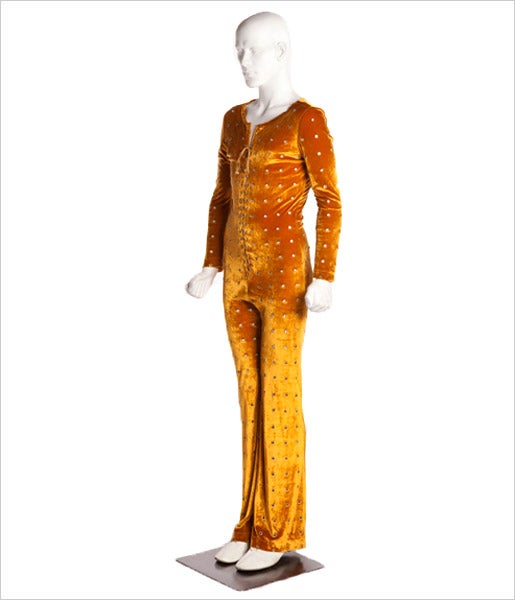 Ossie Clark gold jumpsuit worn by Mick Jagger in the early '70s. A white version of the look was imortalized on the July 14, 1972 cover of LIFE magazine with the line: "The Stones Are Rolling Again."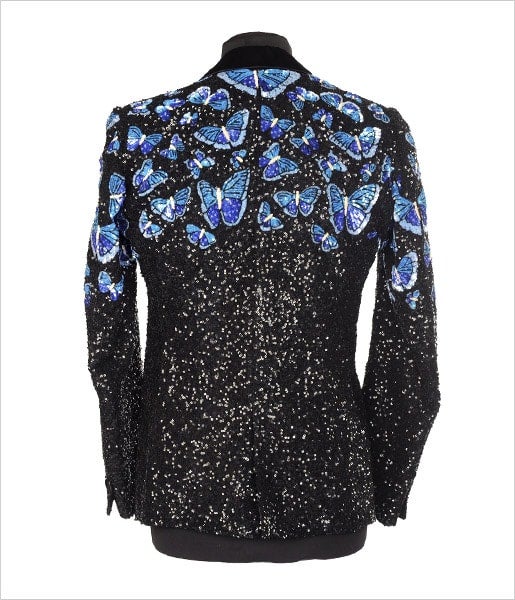 Sequined butterfly jacket worn by Mick Jagger at the band's 2012 Hyde Park show. The L'Wren Scott design was a nod to the butterflies released at their 1969 show at the same venue following Brian Jones' death.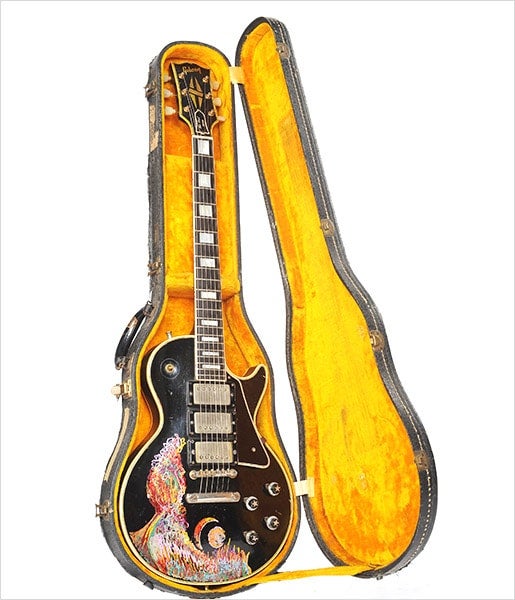 Keith Richards' 1957 Les Paul custom guitar was one of his principal instruments until 1971. He painted it himself.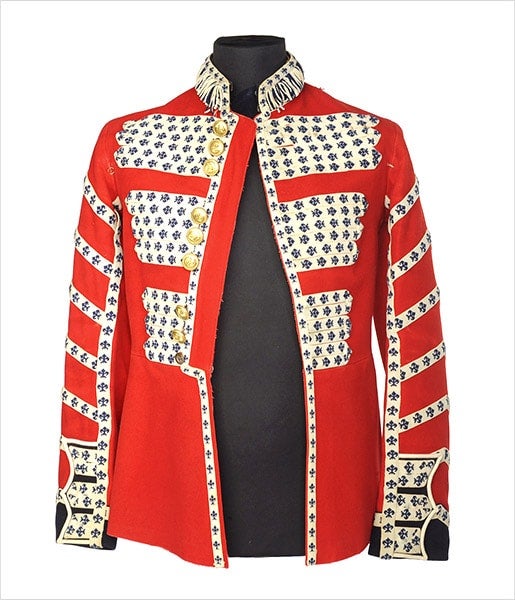 The Red Grenadier jacket worn by Mick Jagger in the '60s was a vintage army surplus piece reworked by Moss Bros. of Savile Row in London.
---