This month we launched Tommy Adaptive. It's a classic, American cool collection for adults and children featuring innovative design solutions that alleviate dressing difficulties for those with physical constraints.
Here, our friends at SPRINGIBLE introduce us to two people who are proving every day that spirit is stronger than adversity, styled in some of our favorite pieces from the line.
JERRON
HERMAN
---
Jerron is many things. He's a writer, a thinker, a passionate traveler, devoted foodie, and a professional dancer with the Heidi Latsky Dance troupe.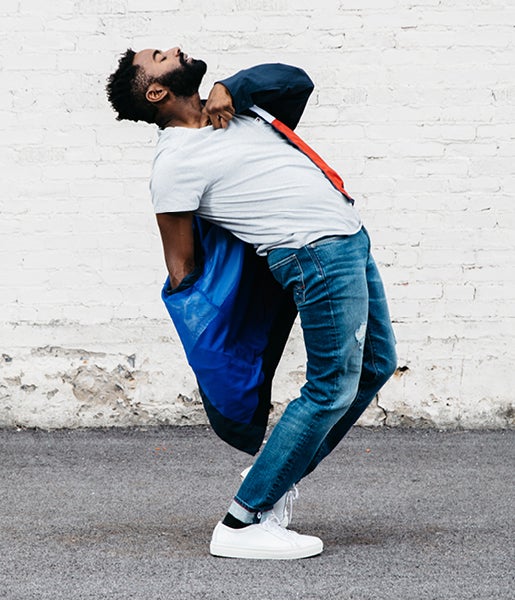 Jerron's story began when he was just three months old and diagnosed with Hemiplegic Cerebral Palsy, a neuromuscular disorder that affects the muscles on one side of the body.
He made the decision early on to live outside of other people's expectations. When his left hand, which is often balled tightly in a fist, would spasm, he started dressing one-handed. When his feet refused to extend during occupational therapy sessions, he kept on dancing. It was as much grit as it was a product of being raised in a faith-based household where pity was infrequent and learning to move past pain was often his biggest lesson. "I was never encouraged to ignore my disability," says Jerron. "I've just learned that the gifts and struggles it brings are an integral part of my character."
There were times, he acknowledges, where he felt his life's script was being written by someone else – the doctors and specialists who recited limitations, or the teachers and coaches who thought he should sit on the sidelines. It took time and unwavering commitment, but today Jerron is the writer. "It starts with me. I decide."
His advice to those striving to find their own independence is simple: "Don't worry about how you'll do it because there will always be some sort of modification. What can't change is the fire to step out and do something grand with your life."
MAGGIE
MCCLELLAN
---
Maggie is a proud resident of Bristol, Tennessee and has one simple, but not always easy, philosophy – show up for
your life.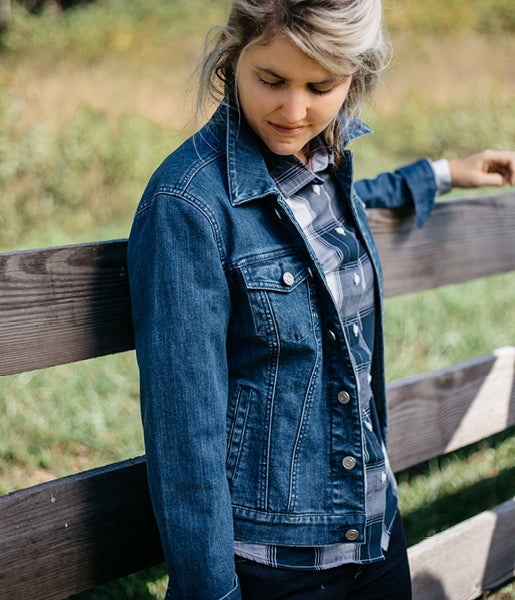 "Show up," says Maggie McClellan. "Whether it be for a class, a music festival, your family or work. Show up and you will be greeted with opportunities." The importance of this mantra increased significantly on December 4, 2014. Maggie had graduated from East Tennessee State University the year before with a degree in public relations and marketing. She had a job, was passionate about clean eating and fitness, and never let the regular migraines she experienced stop her from enjoying it all. On this particular day, she had been dealing with a headache since breakfast, so when the pain and a piercing ringing in her ears woke her up at 2 a.m., she knew something was wrong. When she lost her balance trying to get up, she called her parents and headed straight to the emergency room. A CT scan changed everything.
"I had a brainstem stroke," she recalls. More specifically, she had a cavernous malformation hemorrhage in the pons region, which controls basic bodily functions such as breathing, swallowing, speech, facial movement and balance. "I went from being this typical 23-year-old girl making my way in the world to needing a feeding tube because I couldn't swallow, and being on a respirator to breathe."
Maggie left the hospital six months later and, after another month in a Georgia rehab facility, moved back to her hometown with her younger brother Kaine. "It feels like you lose a lot of yourself after a significant health event," she says over a mug of hot tea. "You hold onto whatever you can, as little as it might be, to avoid losing more control."
Through vigorous rehabilitation, she has since spent her days since relearning to eat, speak, move, walk – everything. She misses her independence but realizes the stroke gave her some unexpected gifts. "Without question I am stronger. I'm also more innovative and empathic towards others," she says. "I've learned that there's always a silver lining, we only have to look for it."
Today, Maggie has moved into a place of her own. She is showing up to physical therapy to meet her goal of walking strongly again and showing up in her kitchen to cook, something she's always loved. "I believe that medical technology will find treatments for my vision and balance, and I will walk again. I won't stop working until I reach that goal."
---