A step-by-step guide to creating holiday Easter eggs using indigo dye
---
Take a look back to yesteryear, where the kitchen table is covered in newspaper, fingers are messy with dye, and the room is filled with children's laughter. There's nothing like a holiday project to bring a family together so get a little messy with our favorite spring hue—blue.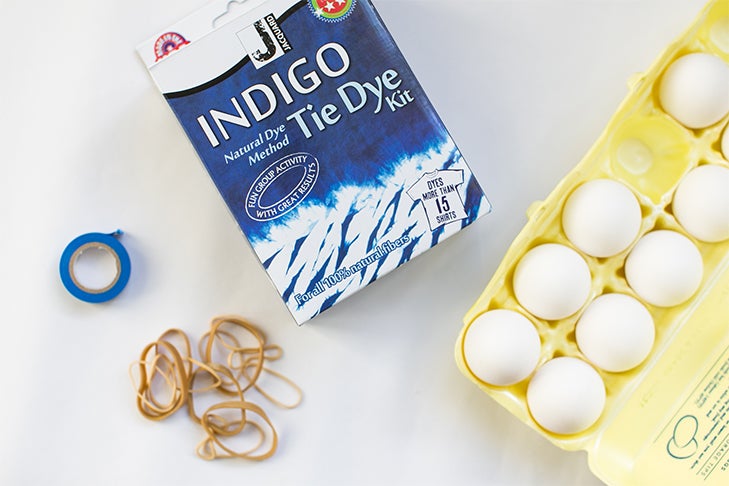 You'll Need
Eggs
either hard boiled or blown out if you want them to last longer
Rubber bands
Tape
electrical or florist tape works best
5-gallon bucket
Water
Rubber gloves
Stir stick
---
Step 1 - prepare the dye bath
Follow the kit directions. We recommend sturdy kitchen gloves for stain-free hands.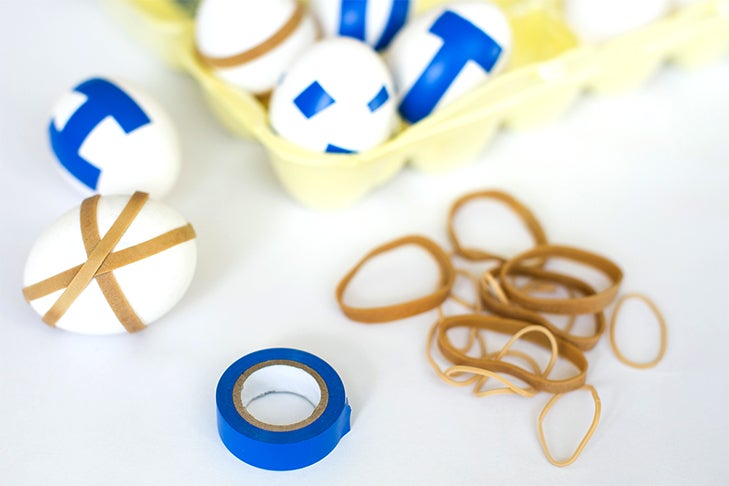 Step 2 - assemble the eggs
While the dye is setting (15-30 minutes), wrap the eggs with rubber bands or use tape to create shapes and letters.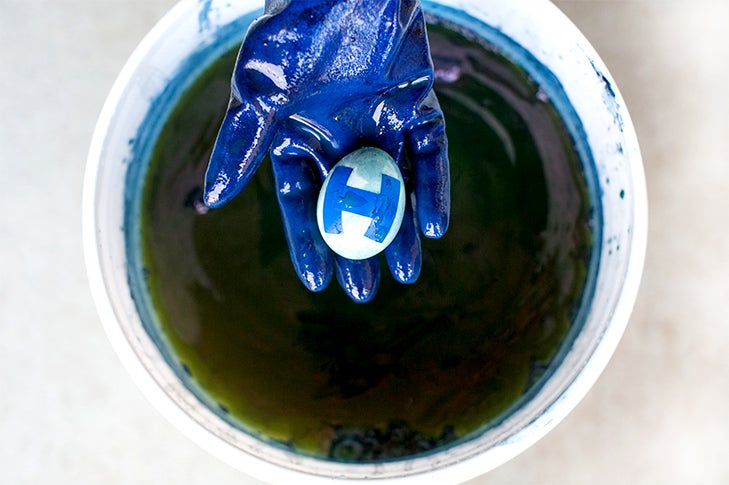 Step 3 - dying
Dip the eggs into the dye with gloves on. The longer you leave them, the richer the color. Re-dip them for darker shades or just submerge part of the egg to create an ombre' effect. They will come out looking green and as the oxygen hits the dye, it will turn blue. Set them aside to dry.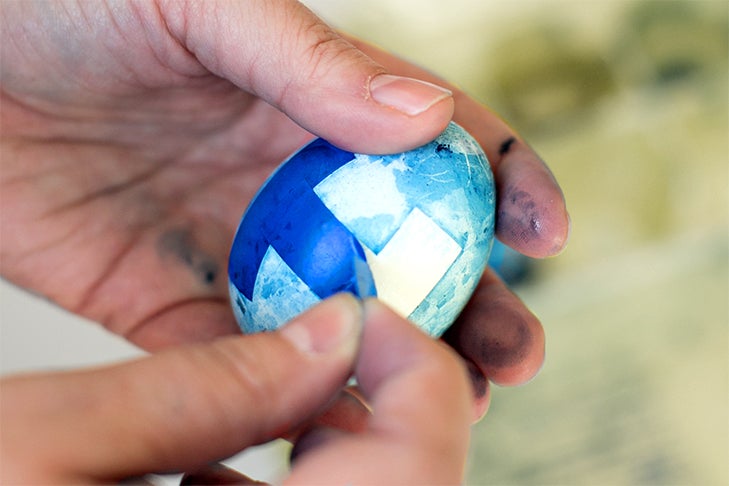 Step 4 - drying
Give the eggs time to fully dry and the color to deepen. Peel off the tape and remove the rubber bands.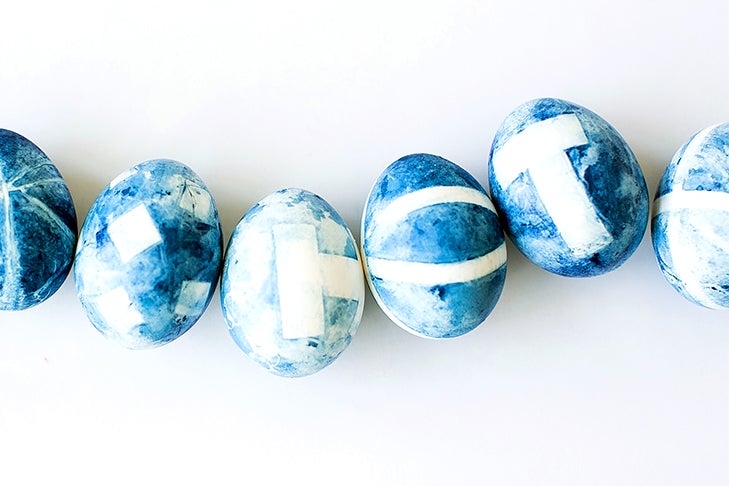 ---