Marcel Floruss, the stylish charmer behind the One Dapper Street blog demonstrates how to work a printed shirt for summer.
---
It began as so many New York stories do. Handsome young man leaves his hometown in Germany for a holiday in the big city. He marvels, explores, and in this case, he shops. You see fashion has always been a part of the conversation for 23-year-old Marcel Floruss. Cut to four years later and the former professional dancer has turned ONE DAPPER STREET, the blog he started as a student at The Fashion Institute of Technology, into a successful business with over 200,000 followers on Instagram and equally impressive accounts on Twitter, Tumblr, Facebook, as well as a style tutorial series on You Tube.
"It wasn't intended as a style diary," he says, "but people responded to my outfits so it evolved from there." What is the key to his success? Fashion folk would say it's his great eye, the way he mixes tailored clothing and streetwear with such ease. Others would point out his savvy social media skills. We would argue it's a bit of both and are pleased to present his take on Tommy's boldly printed shirt and three effortlessly cool ways to wear it.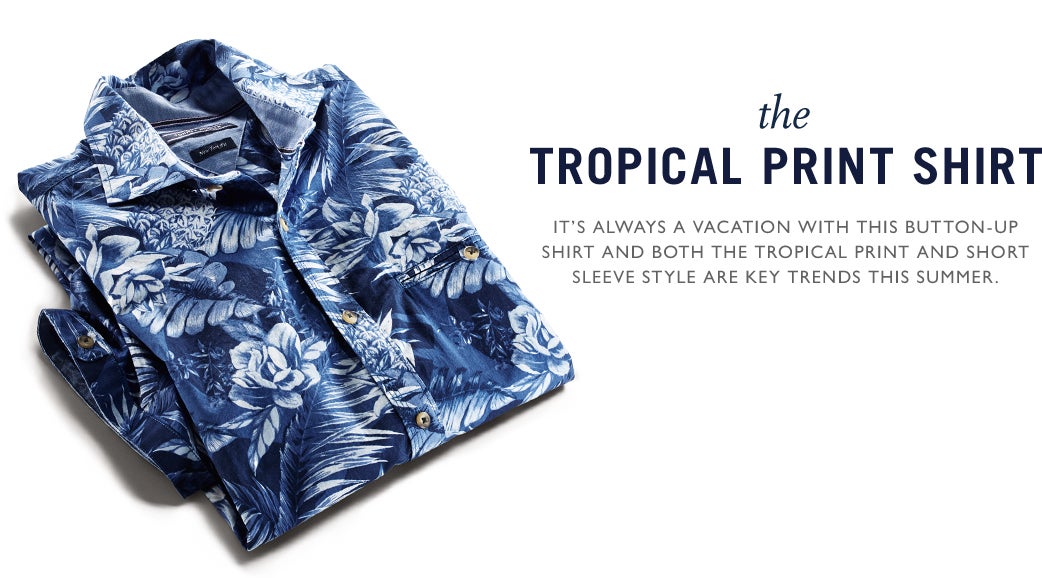 ---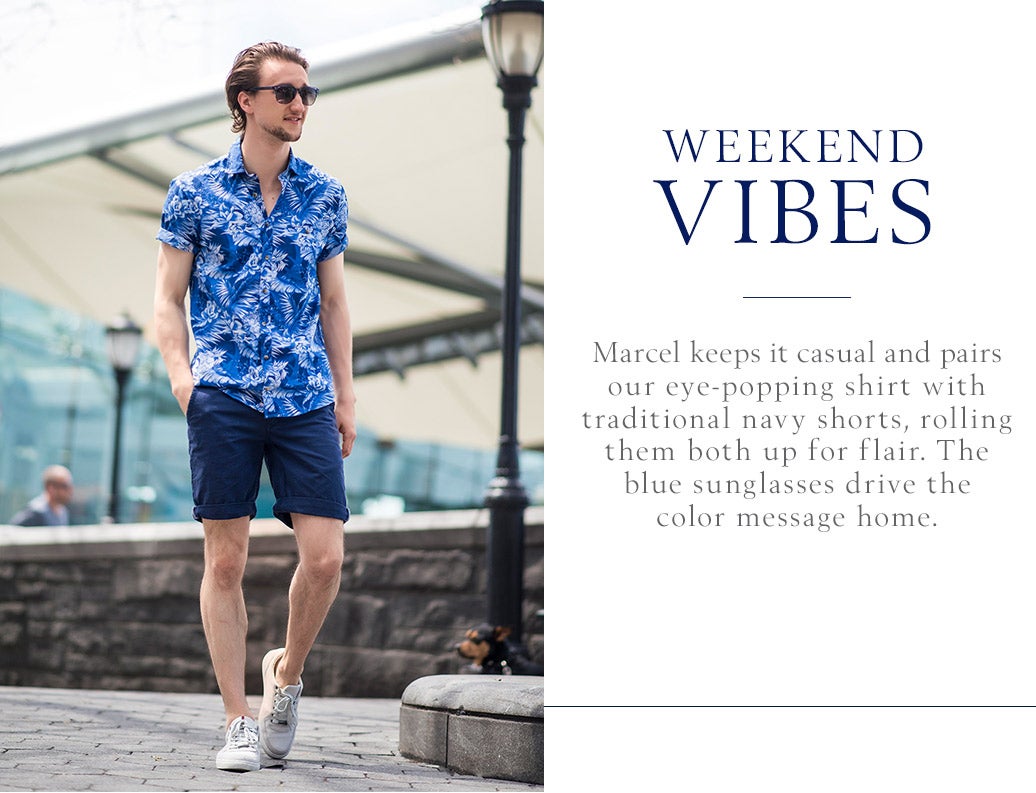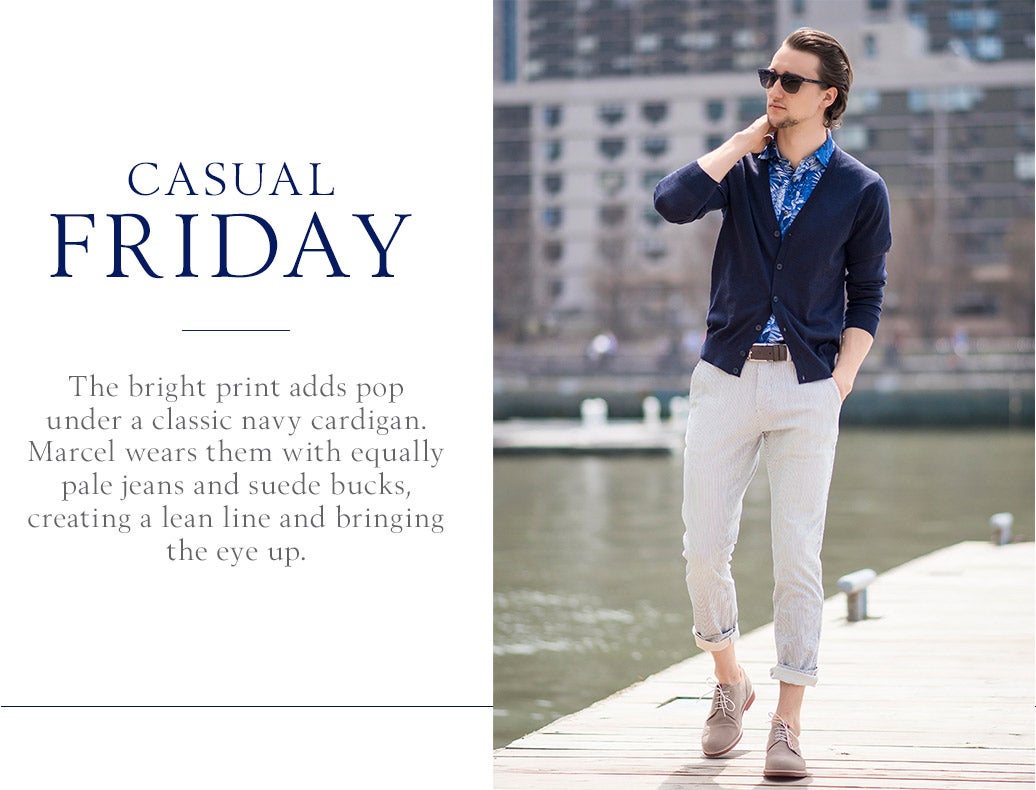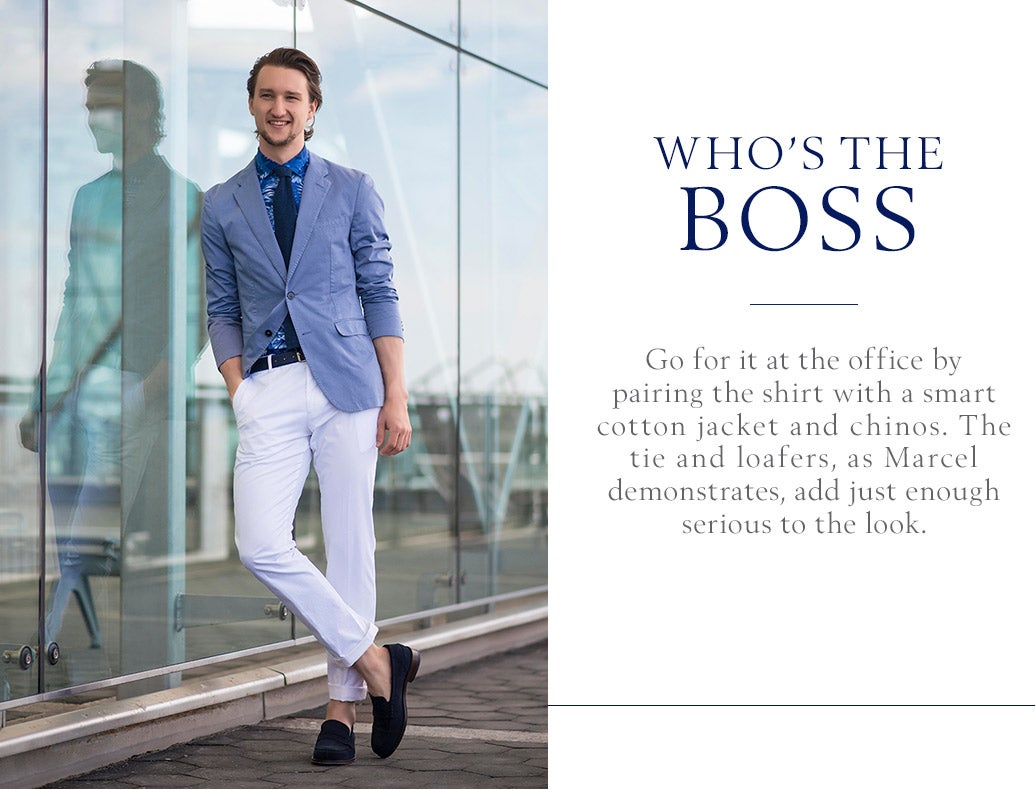 ---