Folding up your sleeves. Turning up your cuffs. We all do it, right? The question is: are YOU doing it right? Fear not, gentlemen. We enlisted Darnell, Tommy's in-house stylist and man about town, to get the 1, 2, 3's and created a step-by-step guide to show you exactly how it's done. Let's get rolling.
---
THE ITALIAN ROLL
Also referred to as the 'Master Roll,' this style is office gold and will have your girl saying, "Hey, handsome."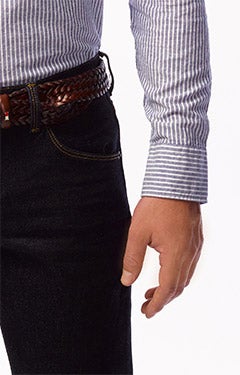 Step 1
Undo both the cuff and gauntlet buttons.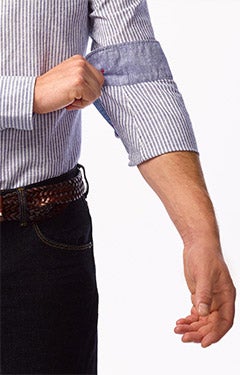 Step 2
Flip the cuff inside out, pull just above the elbow.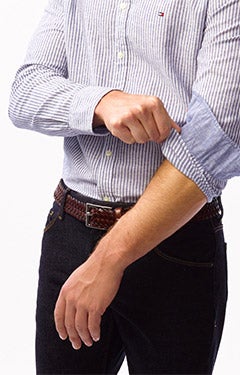 Step 3
Using your thumb, fold the bottom up neatly.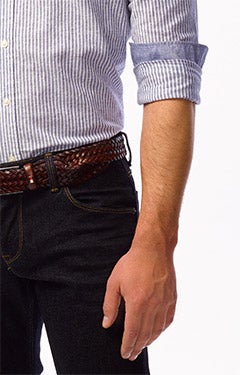 Step 4
Adjust and keep a bit of the cuff visible.
THE RELAXED ROLL
Meant for casual settings, this is your 24/7, 365 go-to and it works for both long and short sleeve shirts.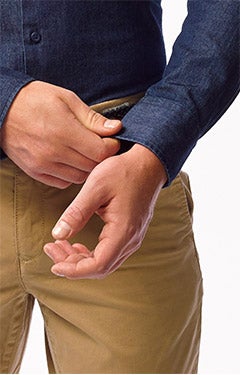 Step 1
As before, undo the cuff and gauntlet buttons.
Step 2
Again, flip the cuff and pull up to desired length.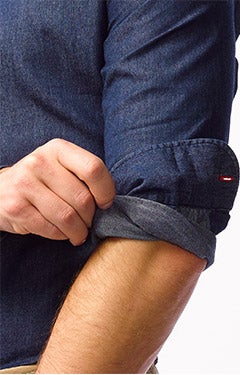 Step 3
Start rolling, leaving it slightly rumpled.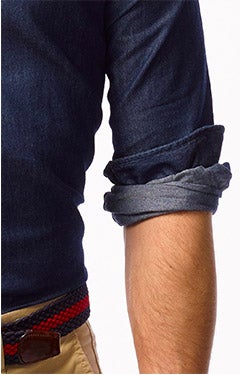 Step 4
Stop just under the elbow (cool kids: keep going, show off those guns).
THE TOMMY ROLL
Okay—we may not have invented this style but it's definitely our favorite (and also the easiest) way of cuffing a pair of pants.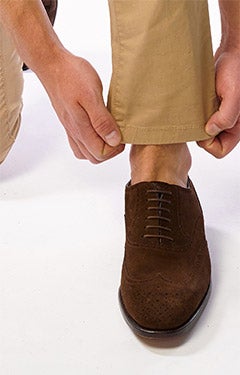 Step 1
Grab the hem.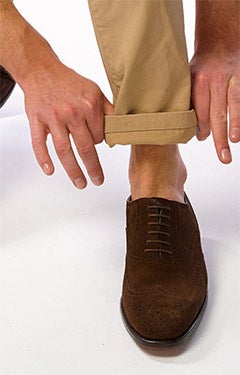 Step 2
Fold up once neatly, we recommend two inches.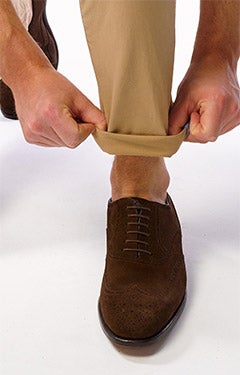 Step 3
Now do it again.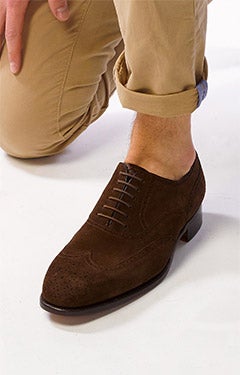 Step 4
Even and straighten the roll all around. Show off that seam allowance.
PANT VARIATIONS
Hipster? Yuppie? What about a regular Joe who wouldn't know the difference between a cuff and a hem? We've got options for one and all.
THE LONG ROLL
Are you the footwear aficionado in your group of friends? Go ahead and pull that cuff up, show off those kicks.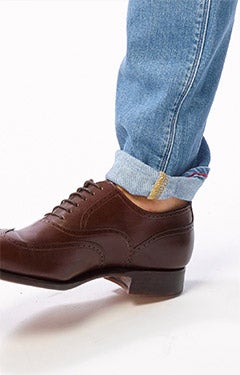 BUSINESS IN THE FRONT, PARTY IN THE BACK
This is essentially the Tommy Roll with the back left partially undone. Relaxed, but well suited to serious shoes.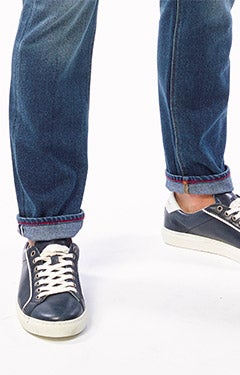 THE JAMES DEAN
You don't need a cause to sport this look—just weather warm enough to bare those ankles. Two rolls, three inches wide. Boom.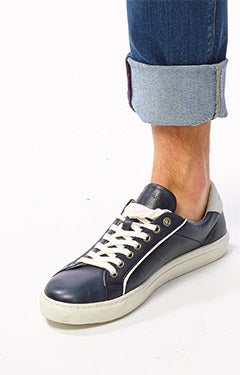 ONE AND DONE
Fold once. You're good to go.
---