---
For the final installment of our three-part series, we hit the west coast with our new TH Flex and women's collections in hand. Wedding season is coming up, graduations, not to mention beautiful weather that serves as an easy excuse to throw a get together. Models Vanessa Curry and Dan Murphy show us how it's done and share some of their favorite spots to enjoy when in Malibu. Watch what happened.
---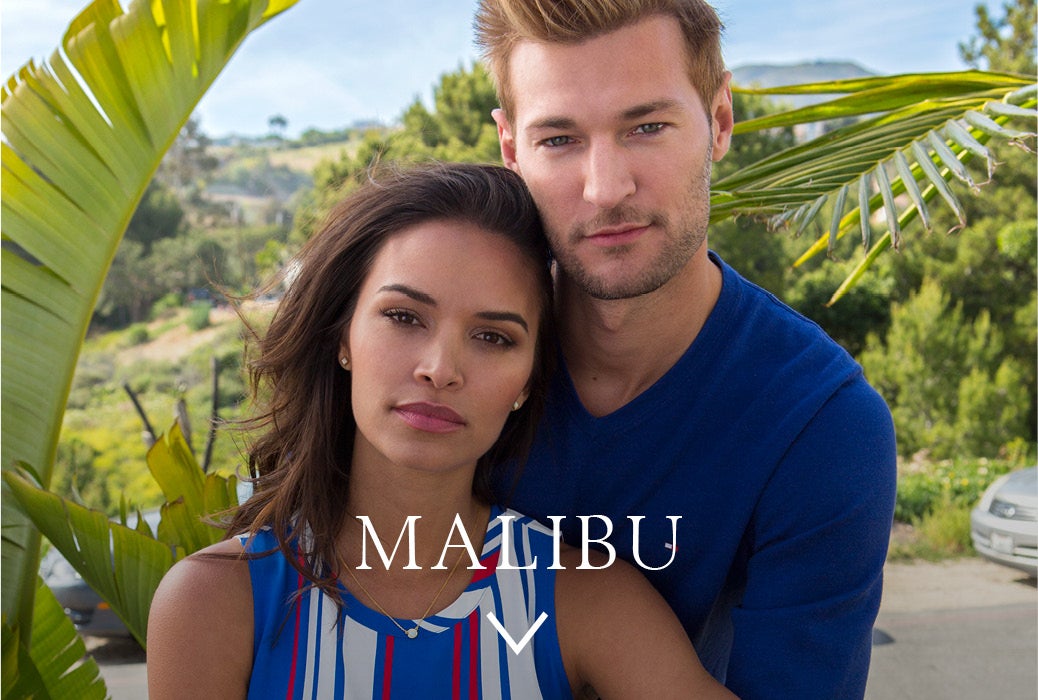 Along the winding cliffside that is the Pacific Coast Highway and less than an hour's drive from Los Angeles proper, Malibu is the answer for a memorable day trip or a weekend getaway.
SUN: The beach is the obvious sunshine choice, but which one? Staircase and the neighboring Heavens beaches are treasured local secrets with gorgeous cliffs, never-crowded wide sand beaches, and they offer coveted double breaks to service regular or goofy-foot surfers. You can find the hidden parking lot at the 40000 PCH mile marker. Bonus: They are dog friendly too!
FUN: Nightlife is a relative term in Malibu, but what it lacks in scene (excluding the A-list celebs that are out and about) it more than makes up for in the food department. Local Helen Henderson began offering cooking classes in her backyard and in the years since has turned her passion into three successful establishments and a book. Vanessa's favorite is the farm-to-table MALIBU FARM perched on the Malibu Pier. If you're in town on a Wednesday night, stop in to Rande Gerber and Cindy Crawford's CAFÉ HABANA and spark your inner rockstar while enjoying the Cuban-Mexican fusion menu. Bono has even been known to sing a tune or two.
ENJOY: Get your health on with a session at MALIBU BEACH YOGA followed by a stop downstairs at the wildly popular juice and smoothie bar Sun Life Organics near Point Dume. After years of drug addiction and depression, owner Khalil Rafati turned his life around after discovering the benefits of juicing, yoga and meditation and has created an inspiring community designed to love, heal and inspire. Dan recommends the Million Dollar Smoothie.
---
---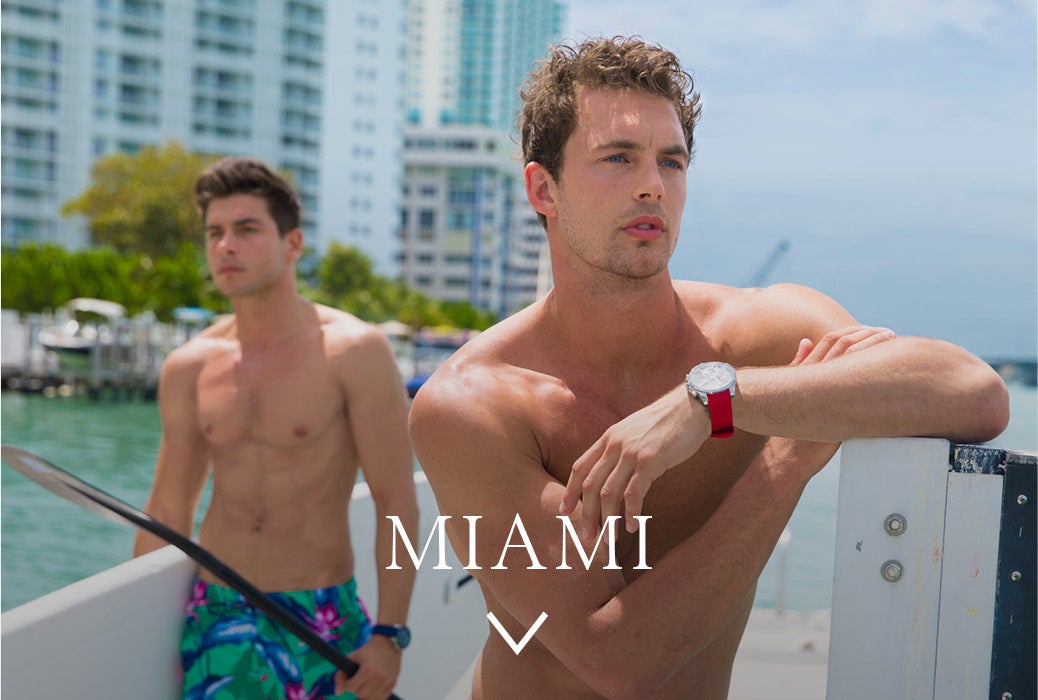 SUMMER IN MIAMI, FLORIDA, WHERE THE TEMPERATURES AND HUMIDITY ARE AS HOT AS THE NIGHTLIFE. IT'S ALL ABOUT FINDING YOUR OWN PERSONAL BRAND OF COOL.
ANDREA
DENVER
AND
CHRISTIAN
HOGUE
---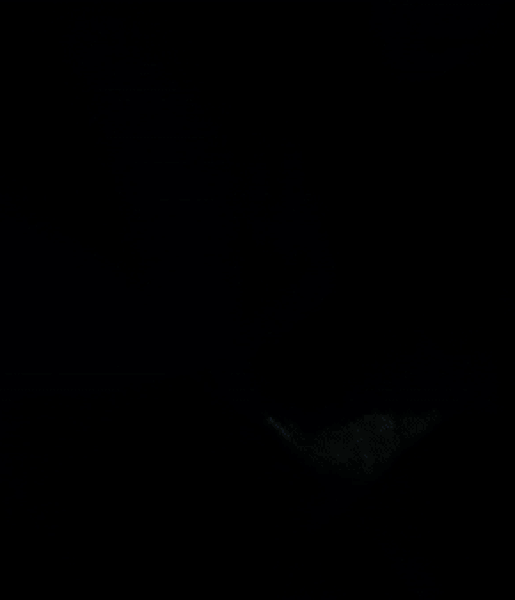 SUN: While South Beach on Collins Avenue is still a scene; Mid Beach is the place to be these days. At the MIAMI BEACH EDITION you can purchase day passes and enjoy their 70,000-square-feet private beachfront, complete with loungers, umbrellas and swanky waiter service. If water sports like paddle boarding and jet skiing are more your speed, BOUCHER BROTHERS at the Mondrian Hotel is tops for their knowledgeable staff and bayside location (A.K.A. calm waters).
FUN: The WYNWOOD ARTS DISTRICT could be called the Williamsburg or Echo Park of Miami, having taken over a once derelict warehouse area that is now brimming with cool customers. It's home to over 70 art galleries and has one of the world's largest open-air street art installations, The Wynwood Walls. It's nothing short of a visual feast with the bonus of great shops, restaurants and Instagram-worthy opps everywhere.
ENJOY: While the travel embargo has lifted, you can still get some of the best Cuban food in the world in Miami. The most authentic Cuban sandwich in the city can be found at ENRIQUETA'S SANDWICH SHOP in Wynwood. Andrea suggests The Original, but the Preparado (stuffed with two croquettes) or the Doble (featuring extra pork) are also crowd pleasers.
---
---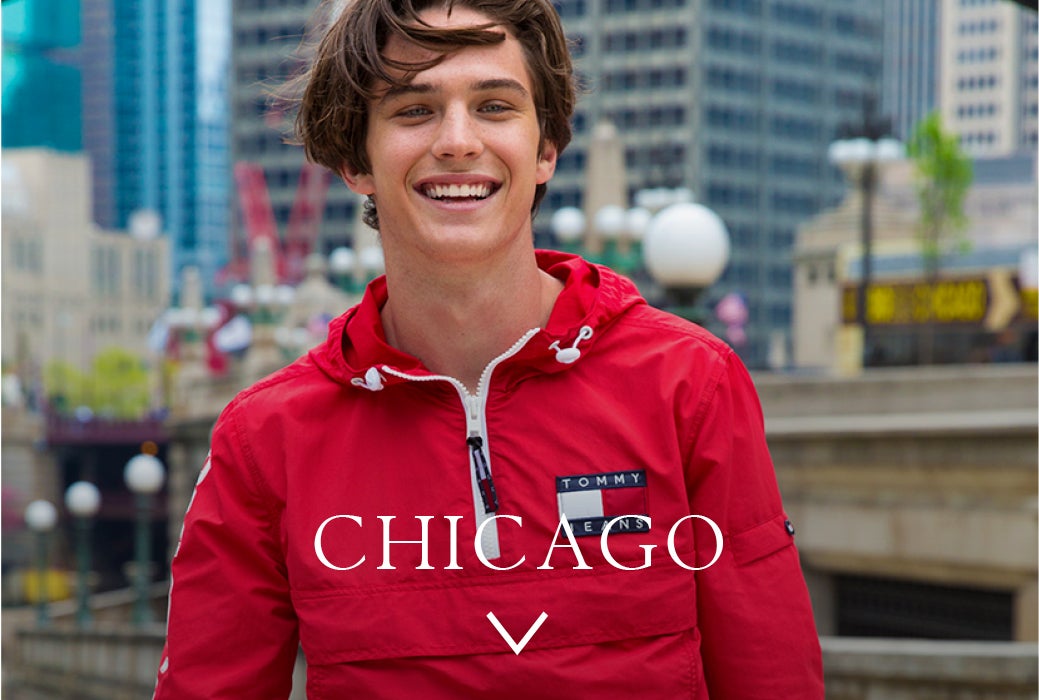 Prepare to be blown away by the stellar music scene and authentic spirit of the windy city, not to mention the very good eats, making it a go-to destination for young travelers.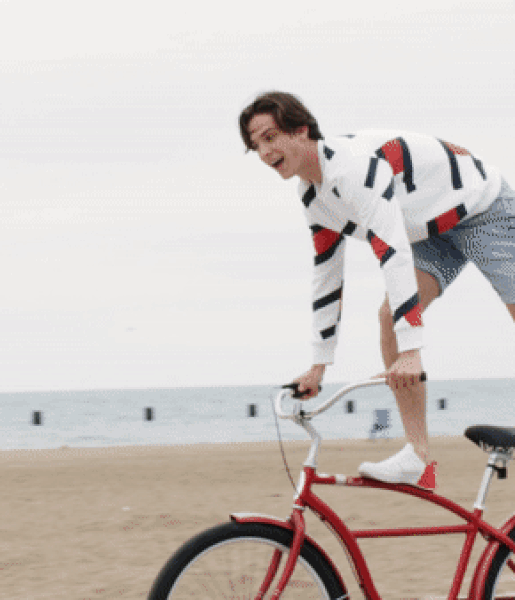 SUN: When summer sun is high, NORTH AVENUE BEACH is the place to be, with its epic city views and full lineup of water sports, shops and food options. It's also a great place to ride bikes, or in Tommy's case ride on top of bikes (his dad owned a shop back in the day).
FUN: Music fans and festival lovers unite. Chicago provides a home to some of the best, starting with the PITCHFORK MUSIC FESTIVAL, where Solange will not only be performing but her Saint Heron collective will be curating events. For electronic lovers there's SPRING AWAKENING, and of course LOLLAPALOOZA never disappoints.
ENJOY: In the United States of pizza, crust is a mark of origin and here––it's got to be deep dish. Tommy considered it a point of pride to try as many as possible, first from the original Pizzeria Uno, who invented the thick dough version during WWII. Then there was a sampling at Gino's East, Lou Malnati, Giordano's and finally Nancy's (this guy can eat!). His top pick? LOU MALNATI'S.
---
---