Tommy Hilfiger Sport gets a workout with Barry's Bootcamp
Master Instructor Patrick Frost
---
Let's face it — getting to the gym is the hardest part of working out. Armed with our new Tommy Hilfiger Sport collection, we teamed up with Barry's Bootcamp Master Instructor Patrick Frost, tasking him with creating five exercises that will make you feel great. No equipment required.
---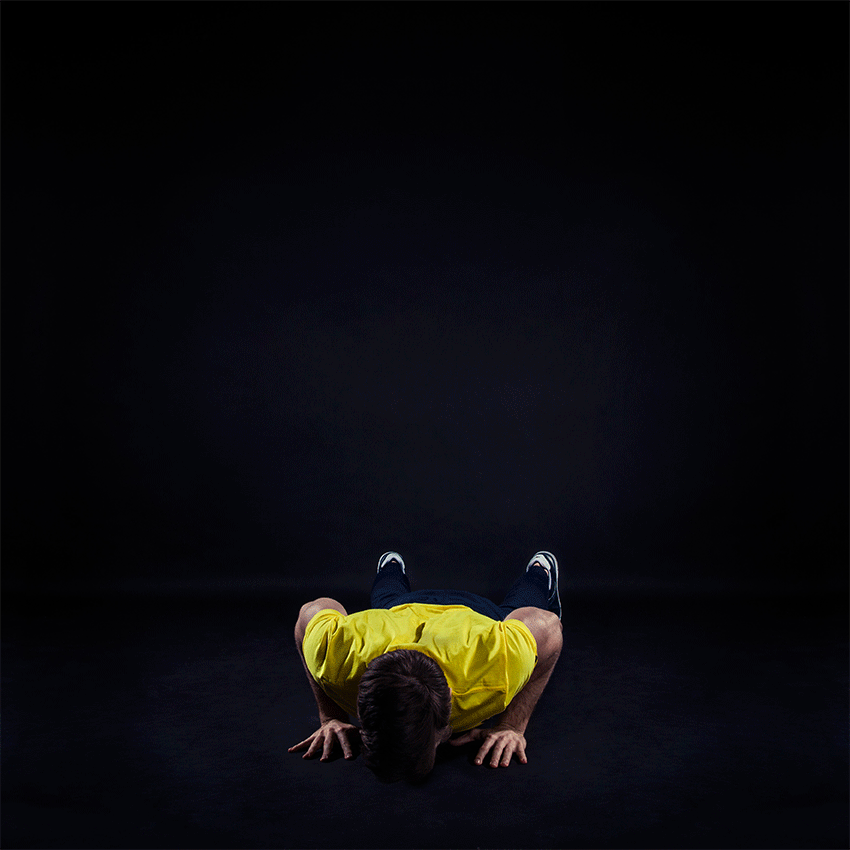 exercise one:
push up
to step out
---
TIME: 60 seconds
This is a great move to start with as it encourages thoracic (spinal) rotation, hip mobility and flexibility, while offering an amazing core workout that burns more calories than a classic push-up.
---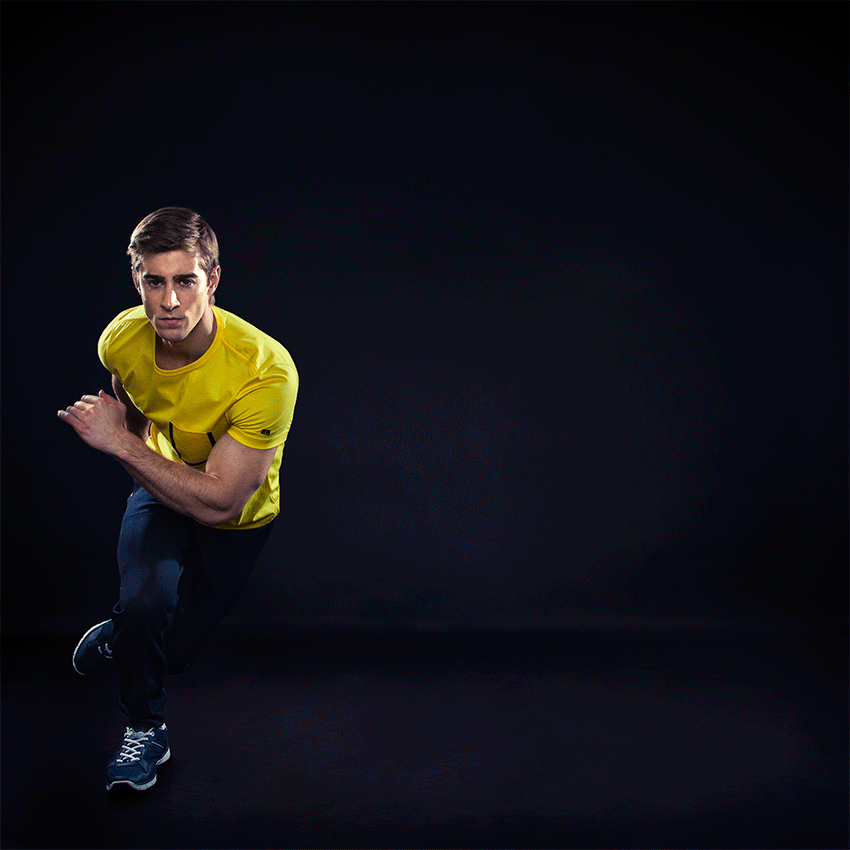 exercise two:
skaters
---
TIME: 45 seconds
Now that our hips are warmed up, stand on your right foot, knee slightly bent, lift and hold your left foot behind your right ankle. Lower your body to a squat position with your right arm out to the side and your left arm flexing in front of you. Hop to your left foot by jumping off your right, reversing the movement.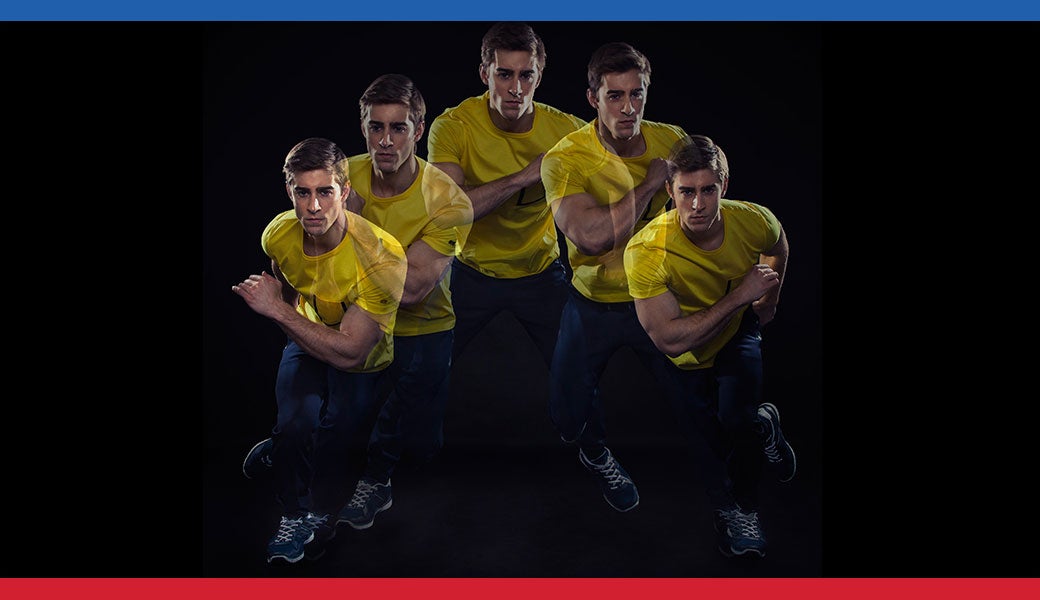 ---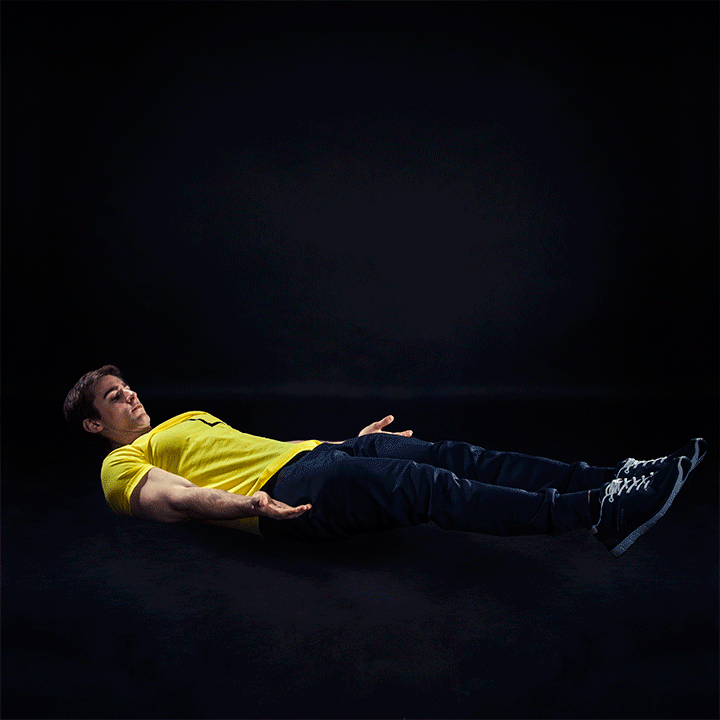 exercise three:
hollow
hold
---
TIME: 60 seconds
Lying flat with your lower back cemented to the floor, reach your hands above your head and keep legs stiff while coming up to a v-position. Slowly come back down and repeat.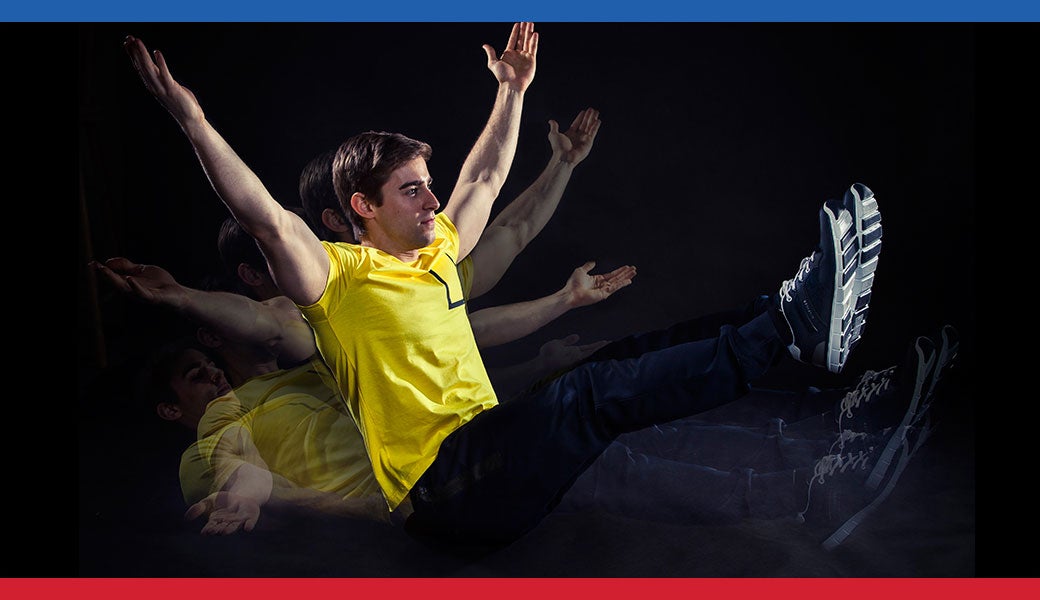 ---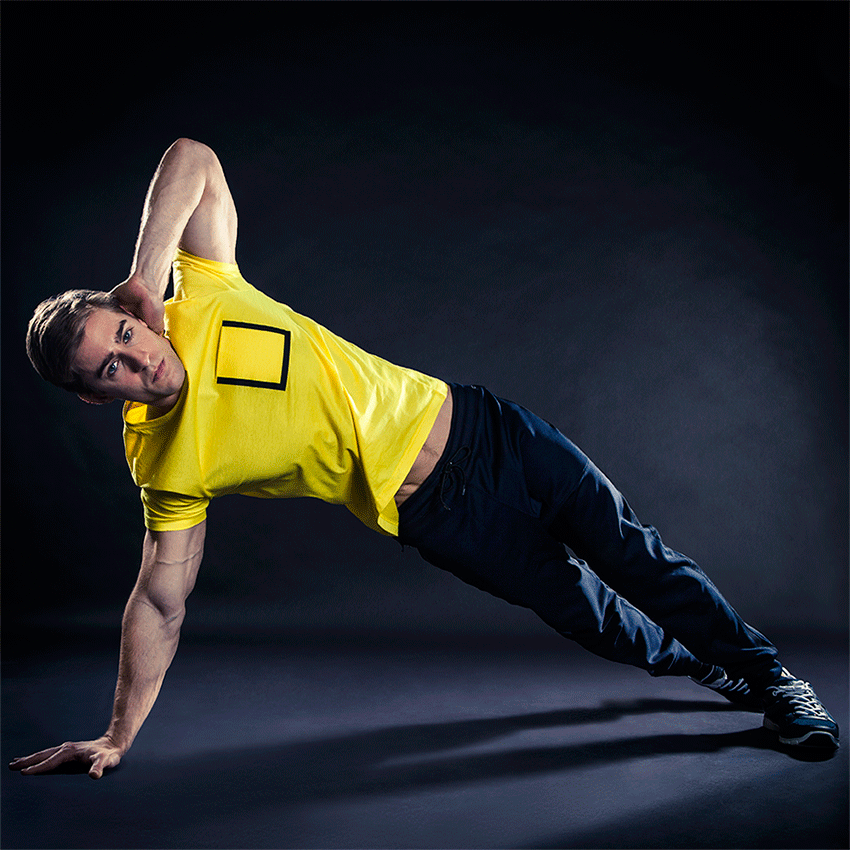 exercise four:
side plank
---
TIME: 30 seconds
each side
Start on your right hand for side plank. Lift your left arm and place your hand on the back of your head, bring the elbow down and your right knee up to meet, then extend back to the original position. Switch arms and repeat on the other side.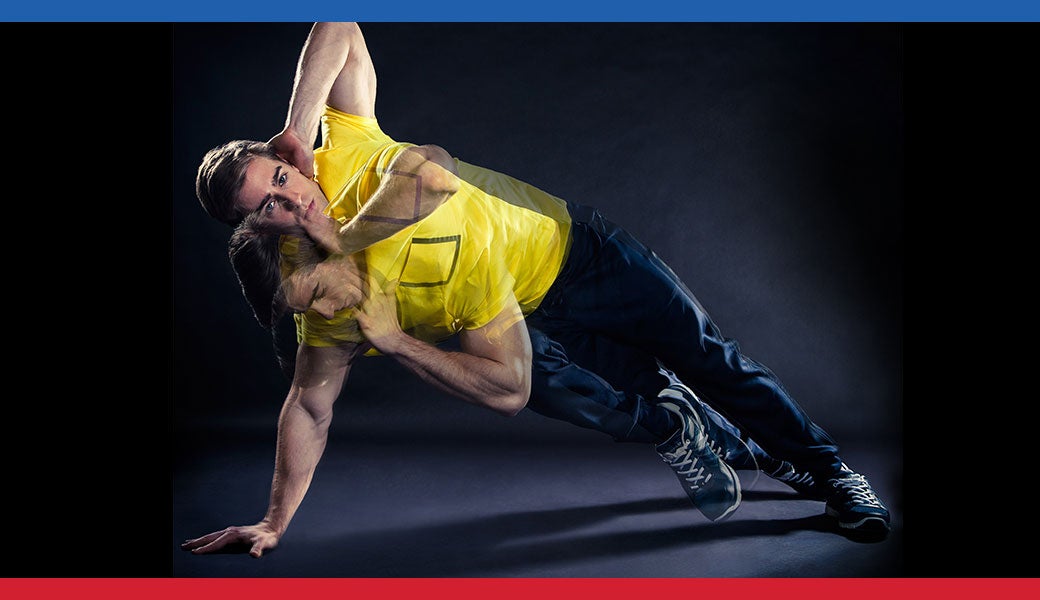 ---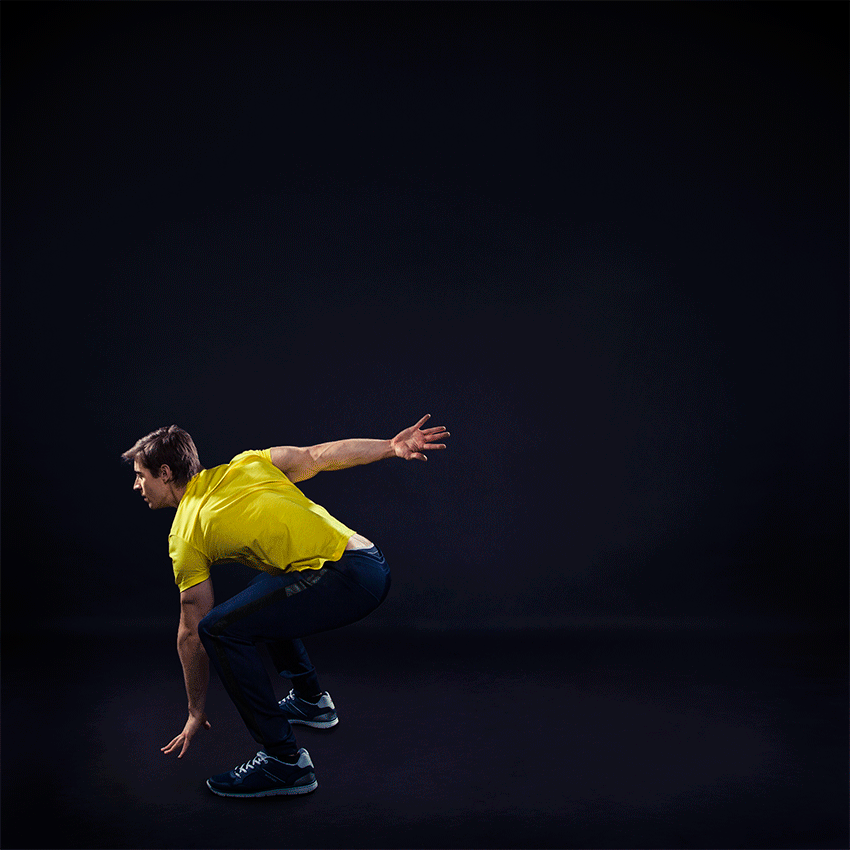 exercise five:
squat jump
---
TIME: 45 seconds
Begin in squat position, left hand on the floor, right hand extended behind you. Jump up to face the opposite direction, arms circling around, switching positions.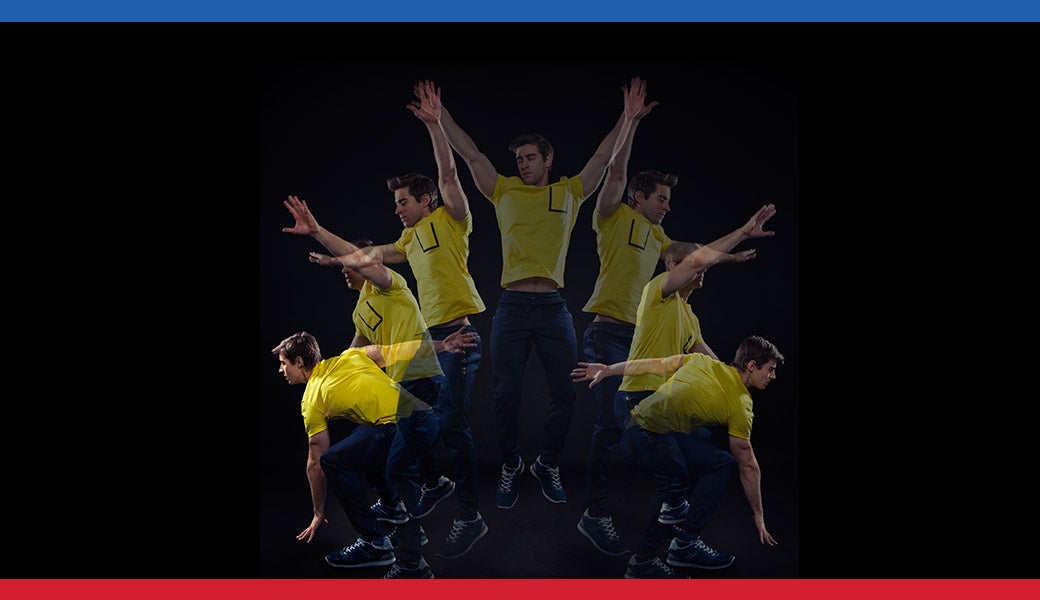 ---