Harper Lee wrote in "To Kill a Mockingbird," "you never really know a man until you understand things from his point of view." Flip that to the woman's point of view and Linda Hall's story begins to take shape. If you saw her shuttling her four kids to school or cheering on the sidelines of one of their games, like so many others do every single day, you would think she's just like me. The reality – Linda's life hasn't been ordinary since she and her husband, "Ray Donovan" actor Pooch Hall, welcomed their daughter Djanai into the world.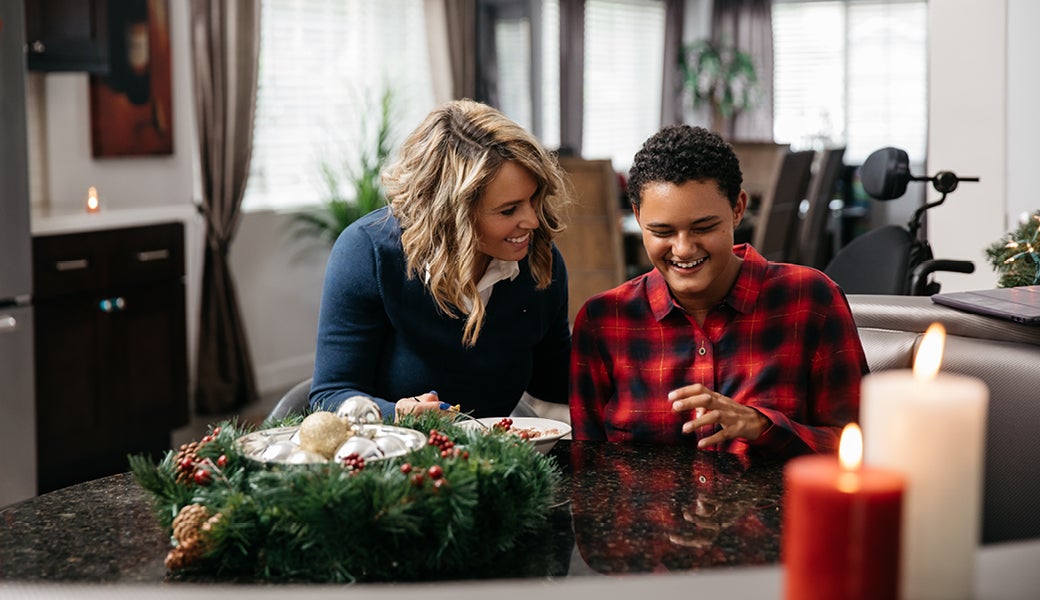 The year was 1997. The college sweethearts were living in a suburb of Boston in an apartment upstairs from Linda's grandparents and right next door to her mom and dad. She had started her first job and Pooch was pursuing his dream of being an actor, shuttling back and forth to New York City on a regular basis. The pregnancy was unexpected, but the young couple was thrilled when their daughter was born the following year. Linda described her as "just the easiest baby." As they adjusted to life as new parents, things changed with a diagnosis of hypoplasia of the corpus callosum, a form of cerebral palsy. Doctors said portions of Djanai's brain had encountered challenges in utero, which meant that she would be developmentally delayed and likely always require help.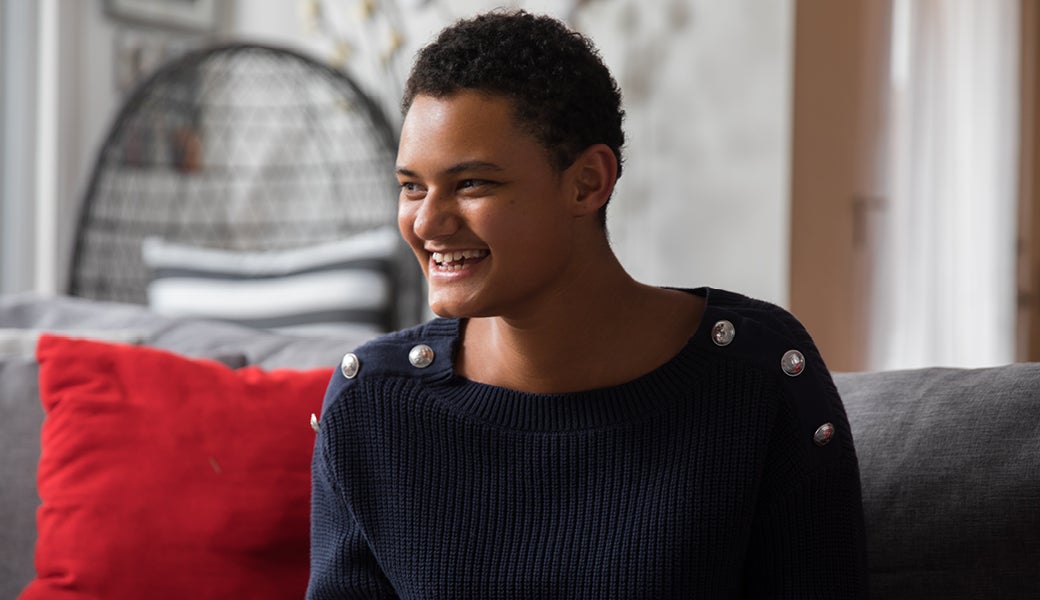 Linda has blogged about this period of her life on SPRINGIBLE, calling it the mourning phase: where you are grieving the loss of all the dreams you had for your child before they were even born. But children grow and life moves on. Djanai continued to be, in her mother's words, "the happiest kid on the planet," and Linda adjusted to the juggle of work, therapy, parenting and life. A cross-country move to Los Angeles a few years later (to be closer to Pooch's now-burgeoning acting career) removed the security that her close-knit family had provided and the network of support that every special-needs parent relies on. Linda forged on and once they settled into their new California life, the couple decided to try and expand their family.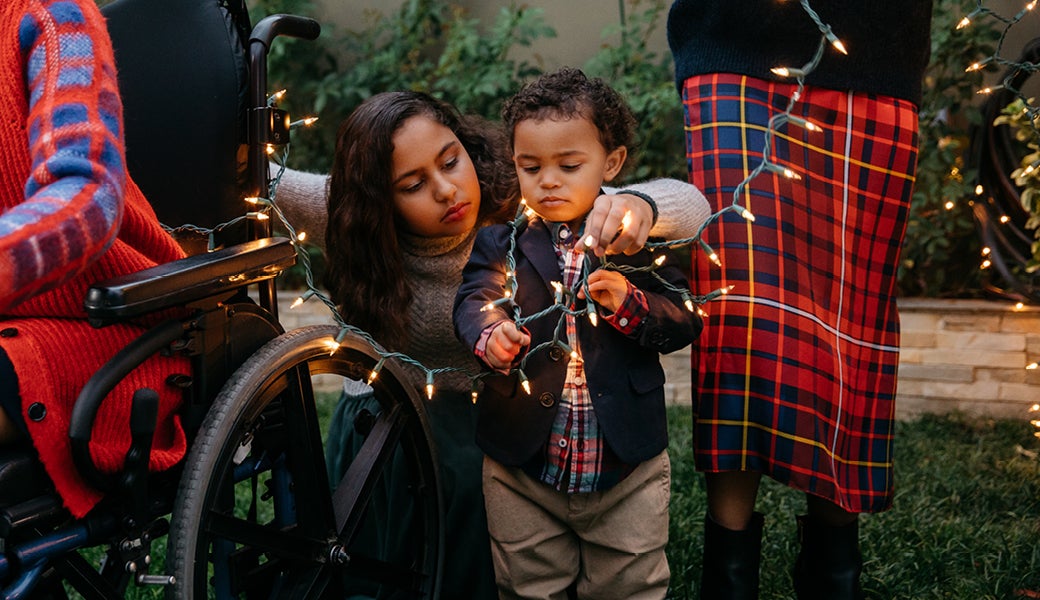 Today, Djanai is 19 years old and a big sister to Djaeda, and brothers Djordan and Djulian. For her oldest daughter, the getting dressed part is no small task. The entire morning's routine might be going smoothly until an untimely diaper emergency or an unexpected arm movement at the breakfast table requires an outfit change. The Tommy Adaptive line, offering stylish pieces with innovative magnetic closures and adjustable features, is making things easier. Linda's also found that taking the extra time to make sure her daughter is wearing a skirt she loves, preparing a favorite meal or wheeling her to a favored part of the garden is a daily lesson of how much small things actually matter.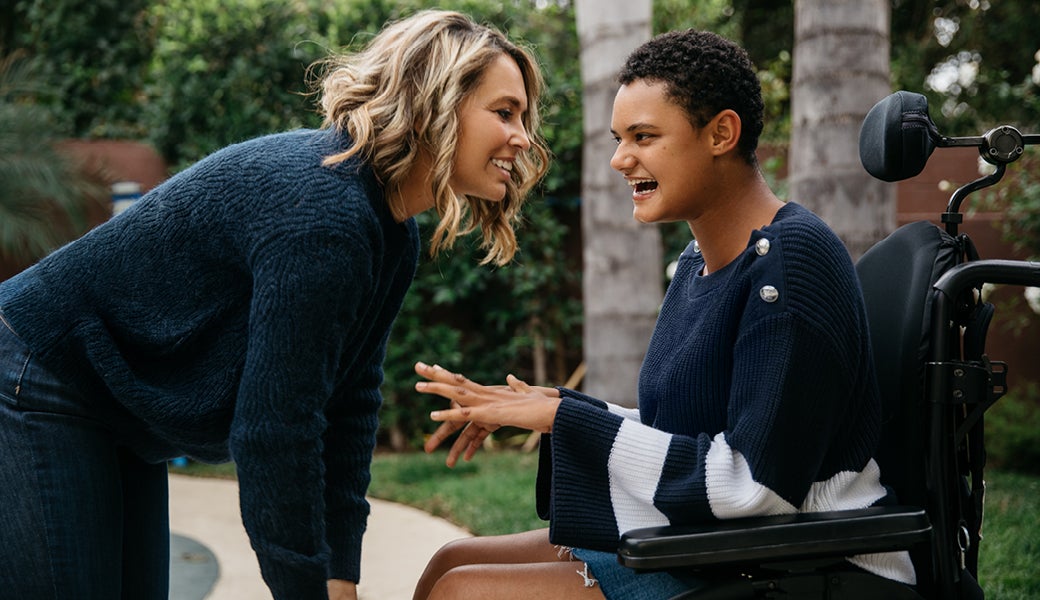 Linda is bringing that important message to other families too. In 2014, with the support of her husband, she founded INCLUSION CLUBHOUSE, a 501(c)3 not for profit organization that offers a place for social and recreational activities for the differently-abled and their siblings while giving support to the families as a whole. They host play dates, a summer camp and family prom, while visiting local elementary schools to teach children how to interact with people who are different than them. "Every special needs soul should feel worthy, loved and included," notes Linda. Now, if she could just get all four kids to be still and smile for the holiday card.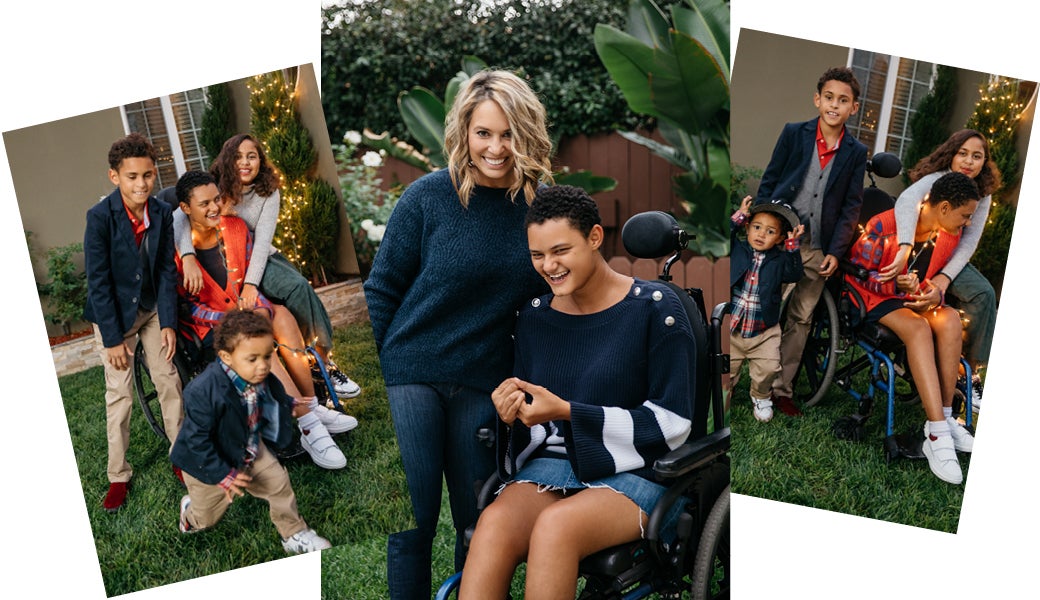 ---
Directed, produced, styled and photographed by SPRINGIBLE in Los Angeles, CA.
You can follow Linda on Instagram HERE