It's a feast for the eyes in the new book Dustin Yellin: Heavy Water by Alanna Heiss, Kenneth Goldsmith and Andrew Durbin (Rizzoli), where the artist's dazzling work is chronicled.
---
Apocalyptic scenes captured in 12-ton triptych. Terracotta Army-inspired figures frozen in 3,000-pound glass blocks. Nine-foot-tall iridescent trees and a 24,000-square-foot arts center. Artist Dustin Yellin thinks—and creates—on a large scale.
It was something very small, however, that catalyzed his body of work: a bee. Mistakenly caught in one of Yellin's sticky, resin-coated collages, the insect gave him the idea for his now-famous series of objects suspended in clear blocks, like giant paperweights. An accident inspired his signature.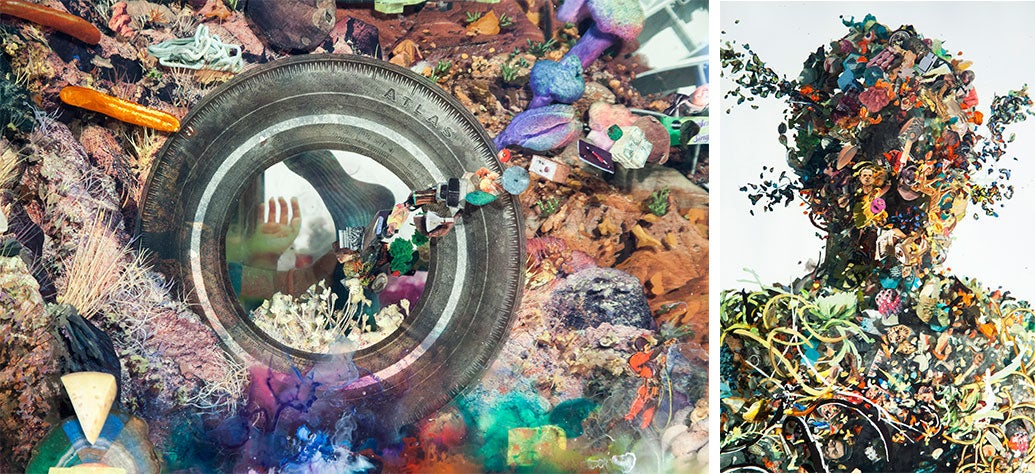 That was some years ago—since, the artist has graduated from resin to glass. In more recent works, dabs of paint, found objects and clipped photographs—anything from Visa credit cards to eyeglasses to images of lunar eclipses—are layered on multiple see-through panels that resemble giant microscope slides.
The fused-together result—surreal and imposing three-dimensional block collages made of thousands of arranged pieces—takes anywhere from a few weeks to a year to complete. The whole process is explored in the forthcoming book, Dustin Yellin: Heavy Water (Rizzoli), the first comprehensive survey of the artist's decade-long career. Perhaps most illustrative is the 16-page acetate insert, which breaks down a cross-section of one of the glass sculptures.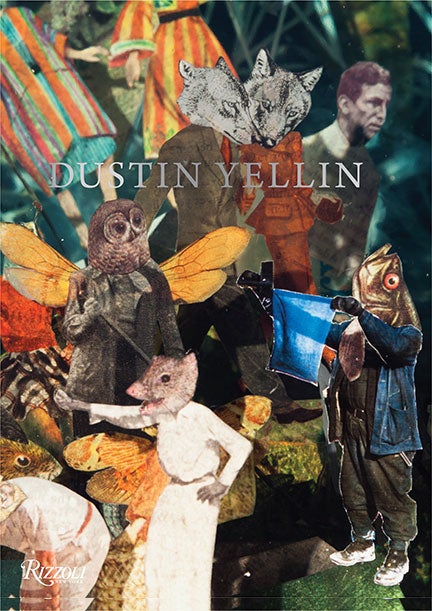 To experience Yellin's work in-person, venture to Pioneer Works, the three-story, 19th-century warehouse near Yellin's studio in Red Hook, Brooklyn, which he converted into a multi-disciplinary center in 2010. There, events, open houses and exhibitions are hosted, and a different aspect of Yellin's vision comes to life: that artists and scientists brought together under one roof can cross-pollinate for a few happy accidents of their own.
---