Meet Basil Charles, the dapper host and proprietor of Basil's Bar on Mustique, St. Vincent and the Grenadines in the West Indies. His delicious craft cocktails are the stuff of legend and his place is a favorite haunt of Tommy and his family, who have a holiday home there. So much so that when it came time for our island hopping-inspired spring 2016 runway show, we re-created the beloved watering hole on stilts as part of the set where Basil himself sat perched with a few lucky models to watch the action. Here, we talk cocktails.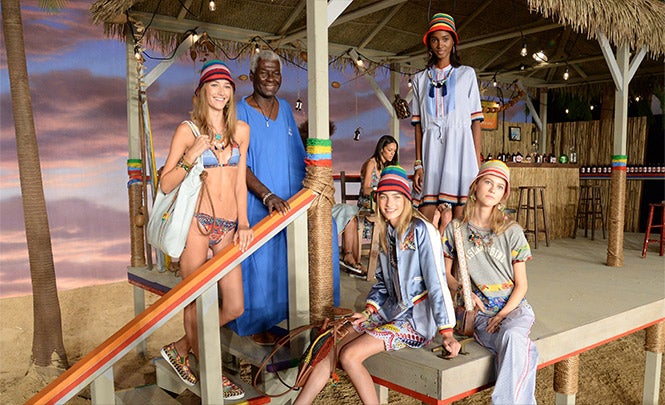 Basil's BAR HAS PLAYED HOST TO SOME OF THE MOST NOTABLE NAMES IN THE WORLD, FROM PRINCE WILLIAM AND PRINCESS KATHERINE TO MICK JAGGER AND TOMMY. WHY DO THEY LOVE IT?

I opened Basil's in December of 1976. The island was changing and there was nowhere fun to hang out, so my place became the spot. Also, the location is one of the best if I do say so myself. It's not every day you see a bar built out over the clear waters of the Caribbean.

What is the trick to making a memorable cocktail?

Combine flavors that work well together and taste delicious. Simple.

WHAT IS THE MOST POPULAR COCKTAIL AT Basil's BAR?

We maybe sell more Rum Punch than any other drink, but our Hurricane David (also with rum) is a close second, and late night people seem to want a B52, a layered Kahlúa shot.

What is tommy's favorite cocktail?

Tommy enjoys the Rum Punch every now and again.
---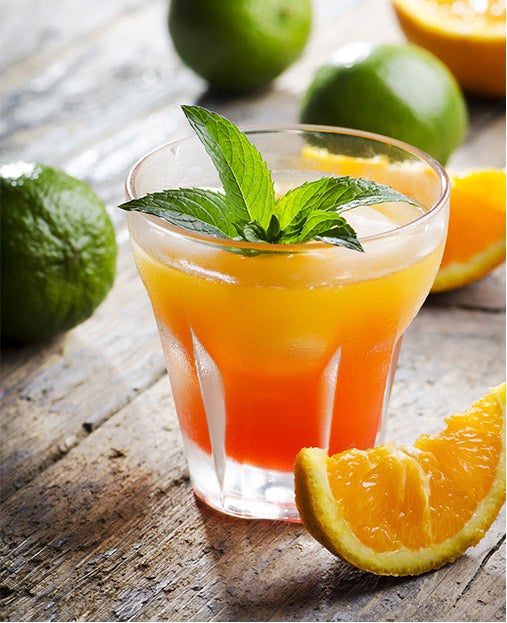 BASIL'S RUM PUNCH
(serves 8)
WHAT YOU'LL NEED:
1 cup fresh orange juice
1 orange for garnish
3/4 cup fresh pineapple juice
1 ½ cups Captain Bligh XO dark rum
1 ½ cups Sunset Very Strong white rum
3/4 cup grenadine syrup
2.5 oz fresh lime juice
1.5 cups water
mint leaves
nutmeg
Instructions:
Combine all ingredients in a bottle or lidded pitcher and refrigerate. Basil recommends letting the mixture sit at least overnight so the flavors fully combine. Serve over ice and garnish with a sprig of mint and a sprinkle of nutmeg.
---