100 photographs. 100 years. This is American history.
---
The International Center of Photography (ICP), the New York institution dedicated to the legacy of imagemaking, presents Hunt's Three Ring Circus: American Groups Before 1950. The exhibit features an eclectic series of over 100 vintage photographs of American crowds, organizations and teams that provide a window to a bygone time.
Privately curated by W.M. Hunt / Collection Blind Pirate and the 1285 Avenue of the Americas Art Gallery, the images show order, uniformity and camaraderie throughout the last century. These photographs also speak to the value society placed on membership in groups and organizations during the late–19th to mid–20th centuries.
A 1912 photograph, for example, depicts two baseball teams lined up and speaks to the idea of sportsmanship and offers a glimpse at the origins of modern-day sportswear.

A second image presents the ladies of the Bell Telephone Company (more commonly known today as AT&T®) suited up at the 1939 World's Fair. Notice the commonality and invariance in their dress and hairstyles — this was a time of conformity.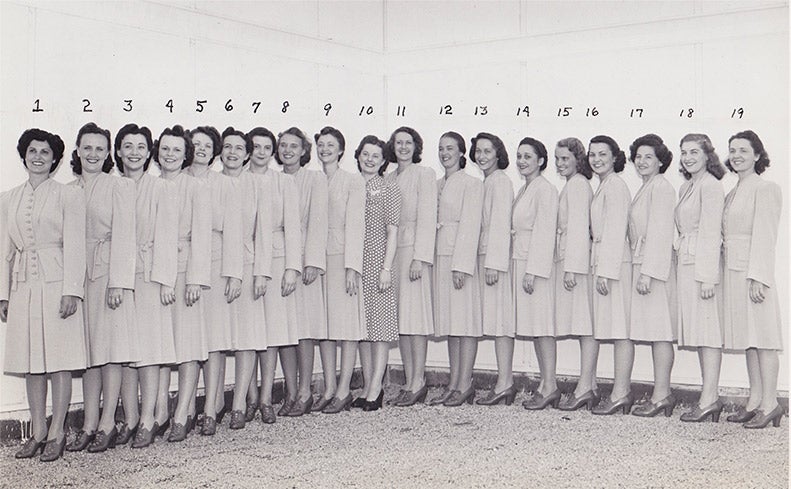 The exhibit's namesake photograph features a circus troupe in Long Island taken in 1931. In curating the event, Hunt expressed his fascination with the juxtaposition of order and chaos. This image, used as the main photo above, implicitly conveys such intertwining features. Take into account that the Great Depression had hit two years prior and much of America was down-and-out. There are somber faces, some distracted, some still in character –– yet they're all patiently and casually posing for the shot in some sort of order.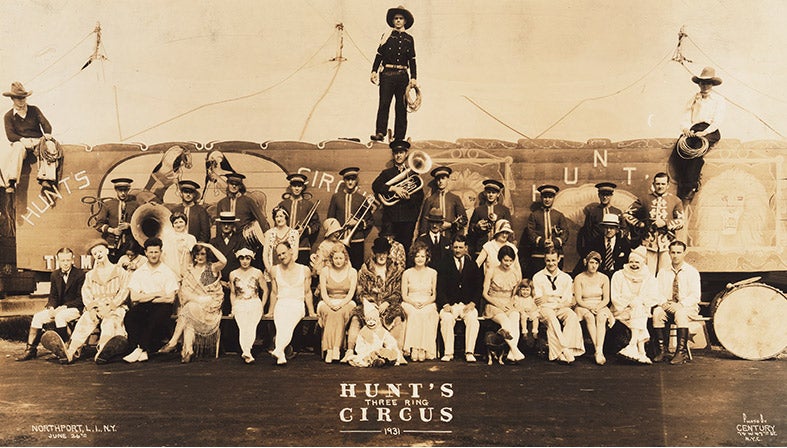 ---

These photographs are exceptional. They were stuck in attics, rolled up in closets, overlooked in school gyms and Masonic Halls. These are people-scapes. Collecting these photographs became an act of keeping a rare […] species from becoming extinct […] These are unique American histories."
– W.M. Hunt

---
Hunt's Three Ring Circus runs from September 28, 2015 to January 8, 2016 at The International Center of Photography Gallery at 1285 Avenue of the Americas in New York City.
---