Gigi Hadid is a girl on the move, so We tagged along as she traveled the globe on the #TogetherTour. Here, get a BTS look at her days, what she packed, the amazing fans and more.
The day after our groundbreaking TommyNow fashion show, Gigi made a surprise
appearance at the pier where she met with fans, boxed and did a little shopping.
Did you know that Gigi can fall asleep anywhere?
Good thing because this trip's just getting started.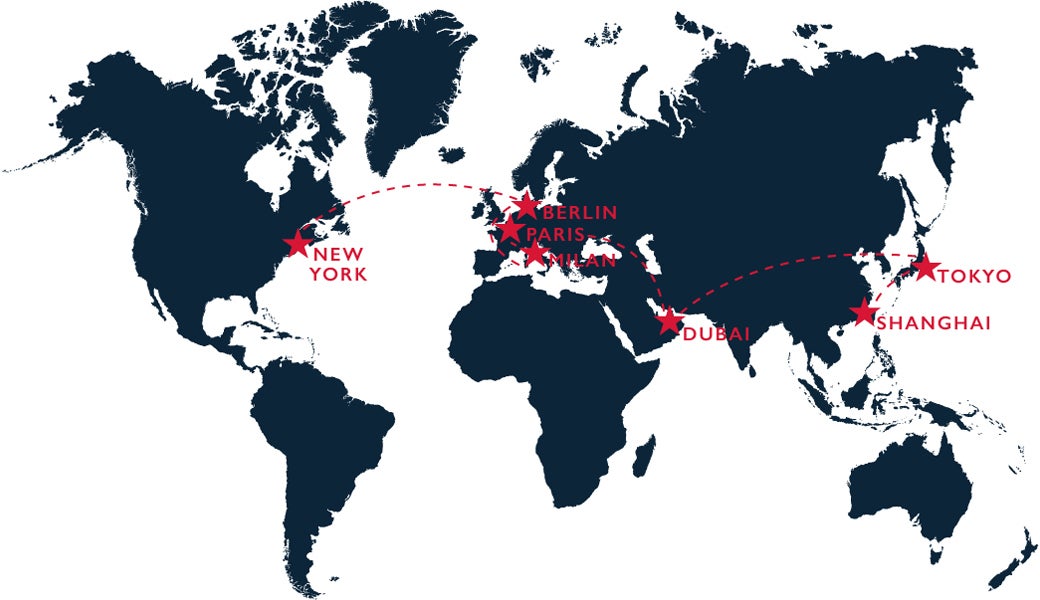 A meet-and-greet with influencers capped off a quick trip to artsy Berlin. Gigi also took
some time to visit the Tommy x Gigi booth at the Bread & Butter by Zalando tradeshow.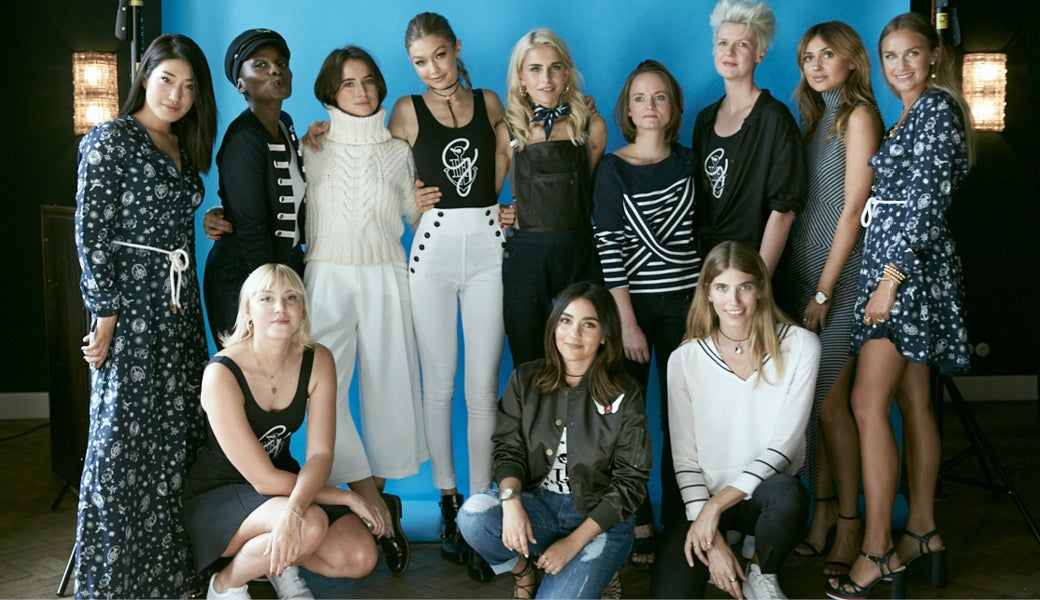 Next stop Milan. Gigi took a break from the runway shows to stop by the store and meet Italian fans. As you'll see from the video, they were seriously psyched.
No time for an event, but there's always time for a great breakfast. Gigi fuels up with soft boiled eggs, a warm croissant and freshly squeezed orange juice at the hotel.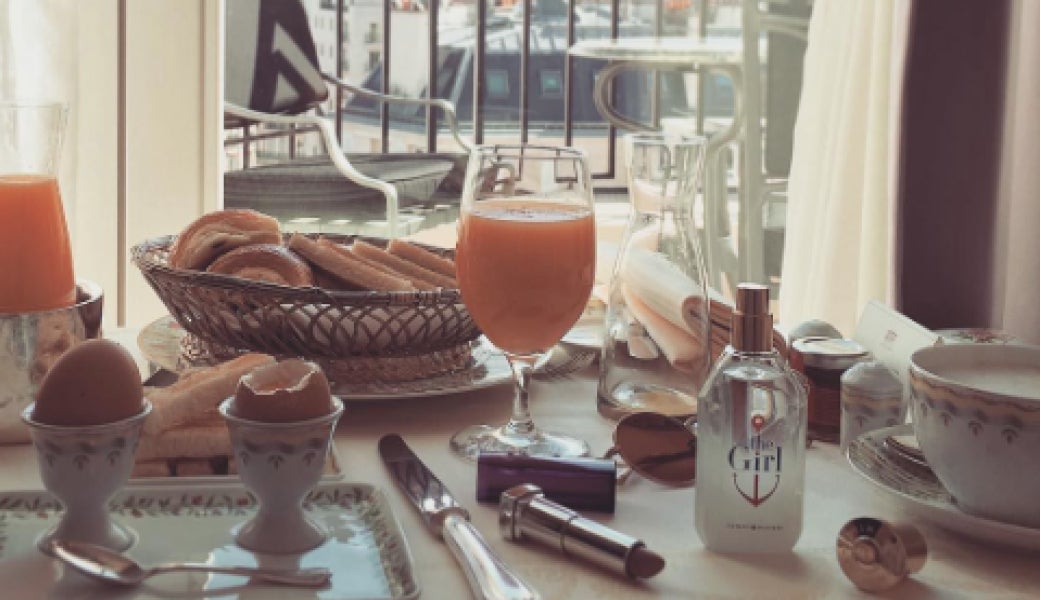 DUBAI, UNITED ARAB EMIRATES
It's the biggest city in the region, and Gigi had the chance to enjoy the sights, including a scenic boat ride with local influencers and a visit to Burj Khalifa, the world's tallest building.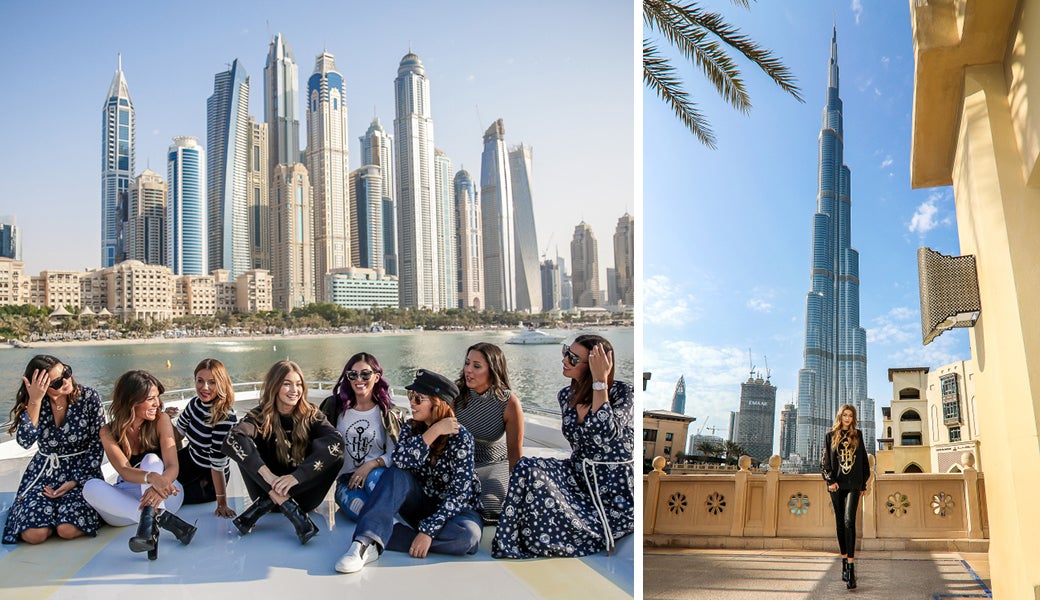 Could Tokyo be more fun? Gigi was so wowed by the unique ways people styled their Tommy x Gigi looks. She also had the chance to visit a cat room, posed with a life-size Gigi doll and indulged in the epic and colorful ice-cream sundaes at Kawaii Monster Café.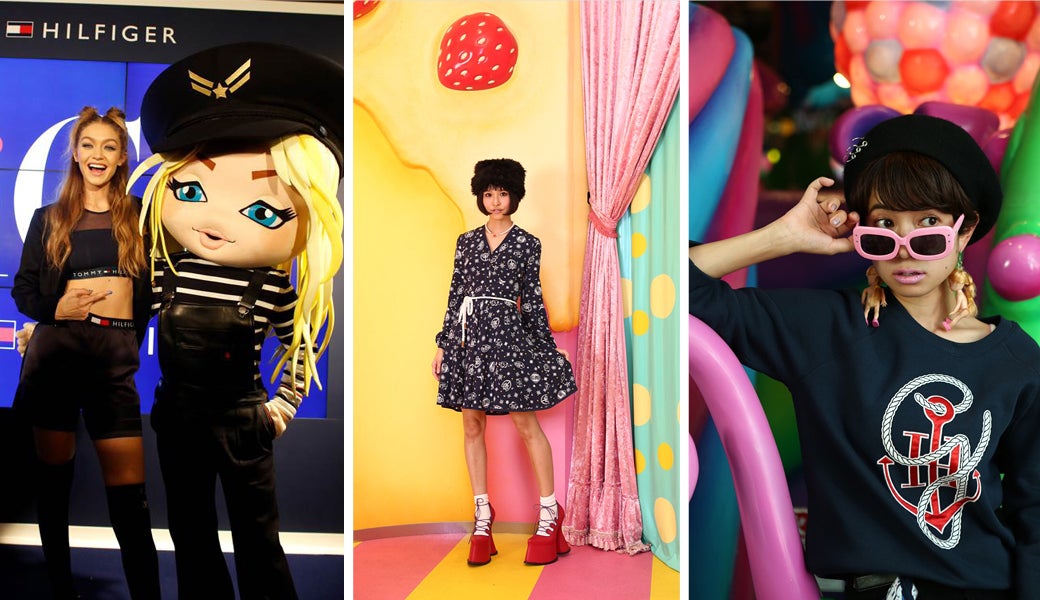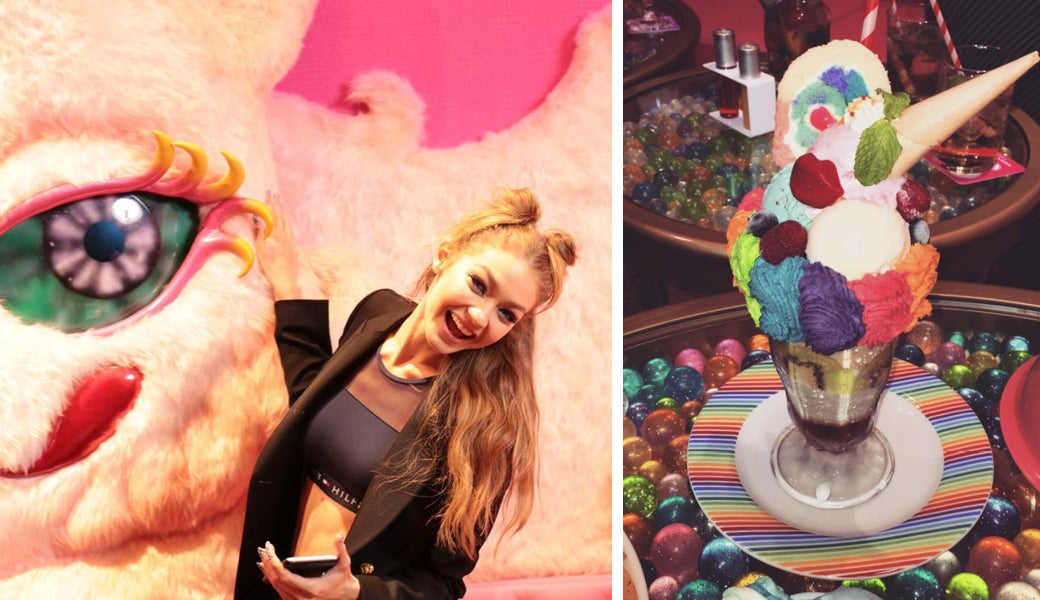 The event in China was packed with fans and local influencers, and how about that skyline!
Gigi is a huge fan of nail art and her go to artist is MAR Y SOL, who created customized looks for three key stops on the tour. In Dubai, Gigi's nails were covered in real gold leaf as a nod to the city's luxurious vibe. Tokyo was all about the pattern, inspired by a shirt from the Tommy x Gigi collection. In Shanghai the polish colors were custom blended to look hunter green, revealing shimmering glitter when she moved her hands or waved.
---
Photos courtesy of Tommy Hilfiger; nail images courtesy of Mar y Sol, who you can follow on instagram at @NailsByMarysoul