---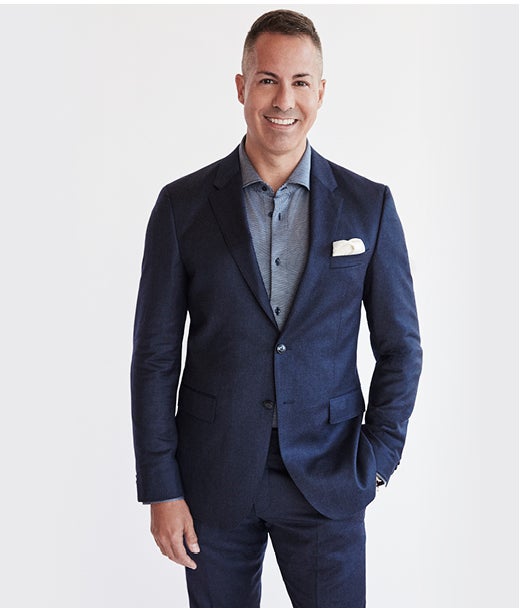 We get it—you're busy, and shopping online is an easy solution. But what if you're buying a suit, where a great fit is priority number one? Not to worry, we enlisted Brian Boyé, Executive Fashion and Grooming Director at Men's Health to take you step-by-step through the process using our new TH Flex collection. He'll show you how to measure properly, point out key details to look for and offer up some great ideas on mixing and matching tailored clothing so you'll get the most out of your purchase.
---
---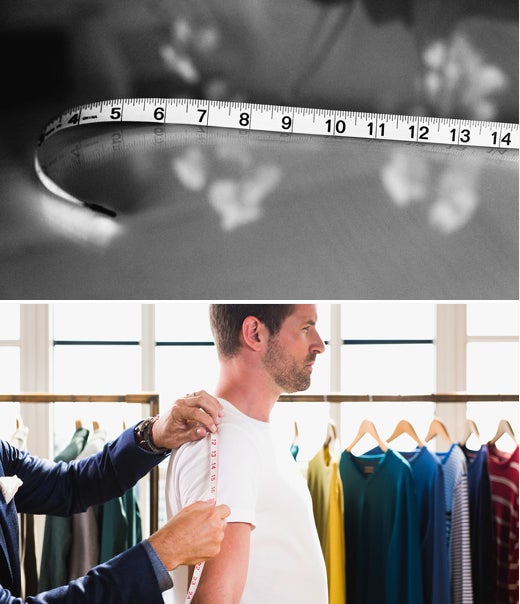 DETERMINE
YOUR SIZE
---
First, wrap a cloth measuring tape
around the widest point of your
chest, don't flex or hold your breath.
Run the tape from your upper middle
back to your shoulder, then from
shoulder to wrist for the second
measurement. We recommend using
the helpful sizing guides online to
find your ideal suit size.
---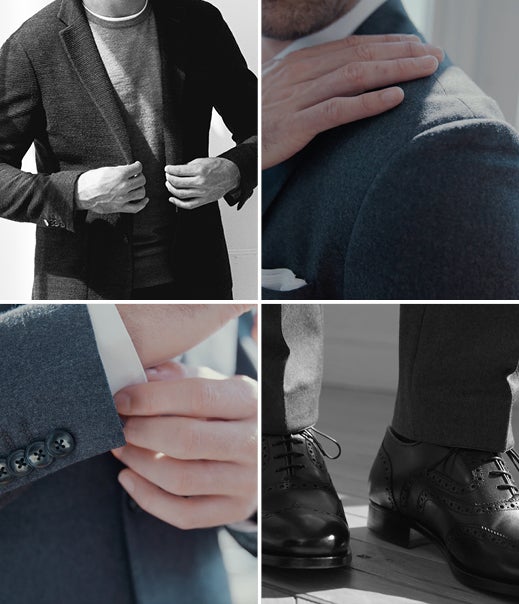 THE FIT
---
Your JACKET should be comfortable,
cover your backside, and lay flat at
the collar, on your back. SHOULDER
seams should sit squarely on the
edge of your shoulders and sleeves
should hit just below your wrist bone,
allowing for ¼ to ½-inch of shirt CUFF
to show. Button your jacket, it should
contour your torso and not pull. Try
the PANTS on with shoes. The hem
should break slightly on the top of
your shoes. A tailor can help if it needs
a little tweaking (most suits will).
---
---