Because every kid deserves a great pair of jeans
---
There are 73 million children in the United States of America. One in 20 lives with a disability. Tommy Hilfiger proudly partnered with Runway of Dreams™ earlier this year to create a very special collection addressing the challenges the differently-abled community faces each day when getting dressed. "The impact has been fantastic," noted Gary Sheinbaum, CEO of Tommy Hilfiger Americas. "We've had customers purchase from almost all 50 states and in the first quarter two of our top six selling styles on tommy.com were from this collection. In fact, 20% of our kids business was driven by this special capsule." Here we sit down with Runway of Dreams founder Mindy Scheier to talk style, inclusion and never giving up.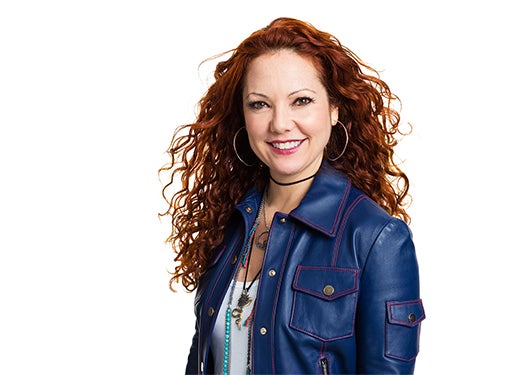 mindy
scheier
---
"Clothing can empower, clothing can create confidence, clothing can make a difference."
What is Runway of Dreams™?
Mindy Scheier: We are a nonprofit organization working with the fashion industry to adapt mainstream clothing lines available for the differently-abled community.
Q: Tell us how it came to be.
MS: It all started when my middle son Oliver turned eight and his friends began to wear jeans to school. Oliver has a rare form of muscular dystrophy and wears leg braces to walk safely. I knew jeans wouldn't fit over the braces and because of his muscle weakness he wouldn't be able to button them and go to the bathroom by himself. I had a choice that day to crush his self-confidence and tell him he couldn't wear jeans like his friends, or figure out a way to make it work.
Q: What did you do?
MS: I made it work. I stayed up late and altered the legs to accommodate the braces, then went to his school during my lunch hour the next day to help him use the bathroom. After the lengths it took to put my son in jeans for one day, I knew change had to happen.
---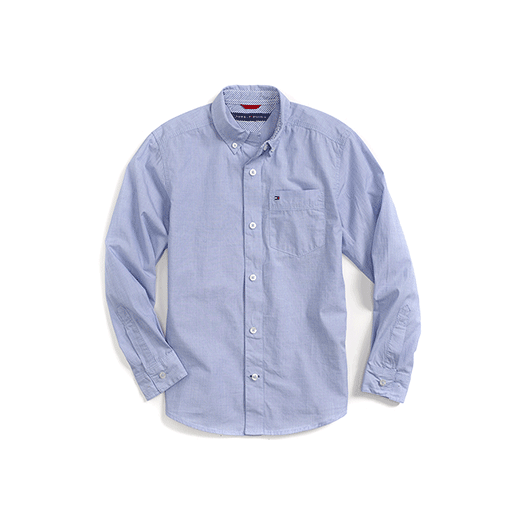 easy on,
easy off
---
Faux buttons and cuff plackets conceal a patented MagnaReady® magnet closure for ease of dressing.
Q: Take us through the journey.
MS: I created a survey and put it up on my Facebook® page and sent it to different organizations such as the Muscular Dystrophy Association®. The response was immediate. People from all over the world shared their frustration with the lack of adaptive clothing options and the challenges they faced spending time and money on alterations.
Q: What were the key commonalities?
MS: After speaking with a wide range of people and learning about their specific needs, I found three commonalities that would make their lives easier: modified closures, adjustability and alternate options to get in and out of the garments.
---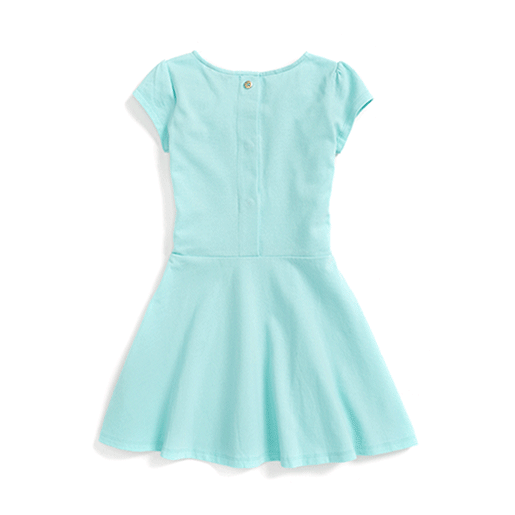 best dress
---
Dresses were designed with MagnaReady magnet closures along the back so getting dressed is a snap.
Q: How did that information guide your next steps?
MS: I bought clothes off the rack. I'm a trained designer so I pulled them apart and made adjustments. I knew I had to dedicate everything to this so I left my company for my partner to run. During the day I visited schools and at night hosted focus groups to test the pieces and see if they actually worked. All that research gave me the knowledge to create technical designs and eventually have proper samples made.
Q: How did you connect with Tommy?
MS: I was fortunate enough to meet the team at Global Brands Group, a leading branded apparel company. The team there introduced me to Gary Sheinbaum, CEO of Tommy Hilfiger Americas, who understood the mission of Runway of Dreams right away. He's the reason we are here today.
---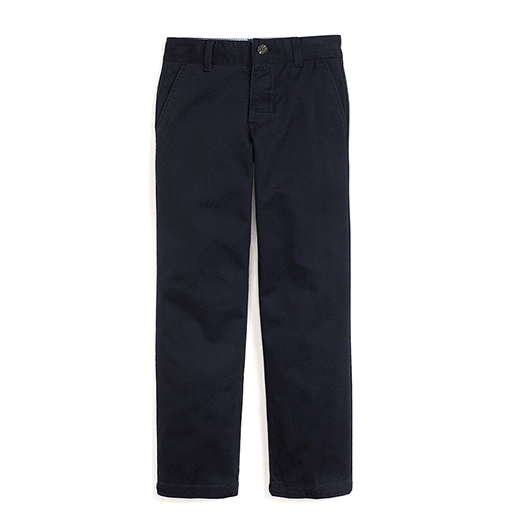 a leg up
---
Bottoms were crafted with velcro and MagnaReady magnet closures on the fly and pant legs for easy open and close. A loop/button system provides waist and length adjustability.
Q: Tell us about the Tommy Hilfiger Adapted Clothing Collection.
MS: There are 22 pieces for boys spanning sizes 4-20 and girl's sizes from 4-18. Every detail was considered so the clothing is not only functional but looks exactly the same as the TH Kids collection. They also cost the same price, which is an amazing thing.
Q: Do you have a favorite piece?
MS: The jeans because that's where this all started. Seeing Oliver be able to dress himself and wear the same clothes as his friends is magic.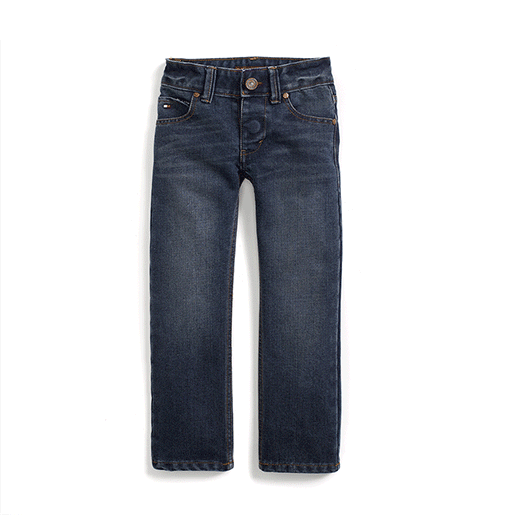 jean story
---
Runway of Dreams began with a young boy wanting to wear the same jeans as his friends. We offer jeggings, skinny and straight-leg styles that address the needs of the differently-abled community.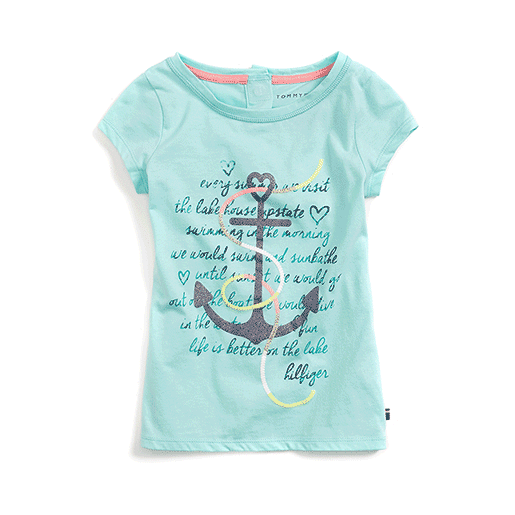 style and
value
---
Tommy Hilfiger Adapted Clothing offers the same great styles for the same price as our mainstream kids collection.
---