---
In the second installment of our three-part series with Wilhelmina, we tagged along with models Andrea Denver and Christian Hogue in Miami, Florida, wearing our newest collection of swim trunks and printed sportswear pieces. Watch what happened.
---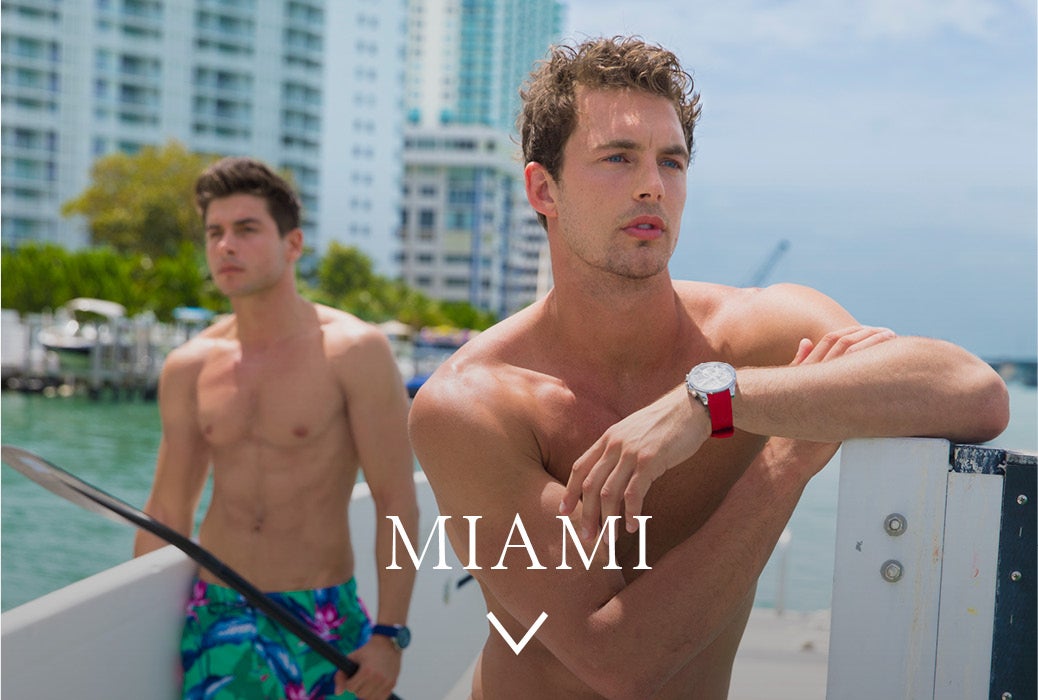 SUMMER IN MIAMI, FLORIDA, WHERE THE TEMPERATURES AND HUMIDITY ARE AS HOT AS THE NIGHTLIFE. IT'S ALL ABOUT FINDING YOUR OWN PERSONAL BRAND OF COOL.
ANDREA
DENVER
AND
CHRISTIAN
HOGUE
---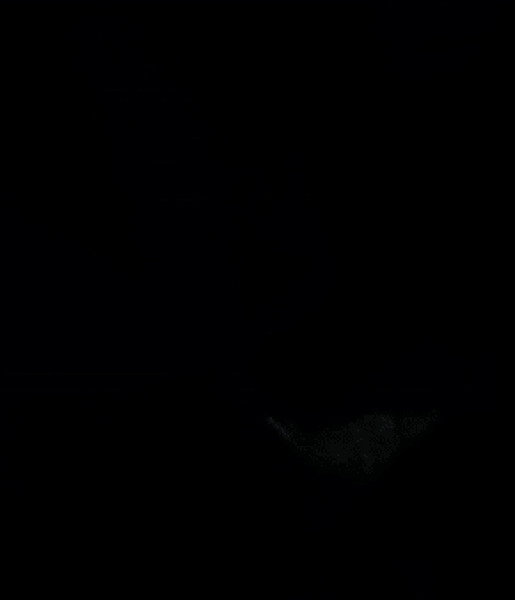 SUN: While South Beach on Collins Avenue is still a scene; Mid Beach is the place to be these days. At the MIAMI BEACH EDITION you can purchase day passes and enjoy their 70,000-square-feet private beachfront, complete with loungers, umbrellas and swanky waiter service. If water sports like paddle boarding and jet skiing are more your speed, BOUCHER BROTHERS at the Mondrian Hotel is tops for their knowledgeable staff and bayside location (A.K.A. calm waters).
FUN: The WYNWOOD ARTS DISTRICT could be called the Williamsburg or Echo Park of Miami, having taken over a once derelict warehouse area that is now brimming with cool customers. It's home to over 70 art galleries and has one of the world's largest open-air street art installations, The Wynwood Walls. It's nothing short of a visual feast with the bonus of great shops, restaurants and Instagram-worthy opps everywhere.
ENJOY: While the travel embargo has lifted, you can still get some of the best Cuban food in the world in Miami. The most authentic Cuban sandwich in the city can be found at ENRIQUETA'S SANDWICH SHOP in Wynwood. Andrea suggests The Original, but the Preparado (stuffed with two croquettes) or the Doble (featuring extra pork) are also crowd pleasers.
Don't forget to check back next week. We're heading west to Malibu.
---
---
Prepare to be blown away by the stellar music scene and authentic spirit of the windy city, not to mention the very good eats, making it a go-to destination for young travelers.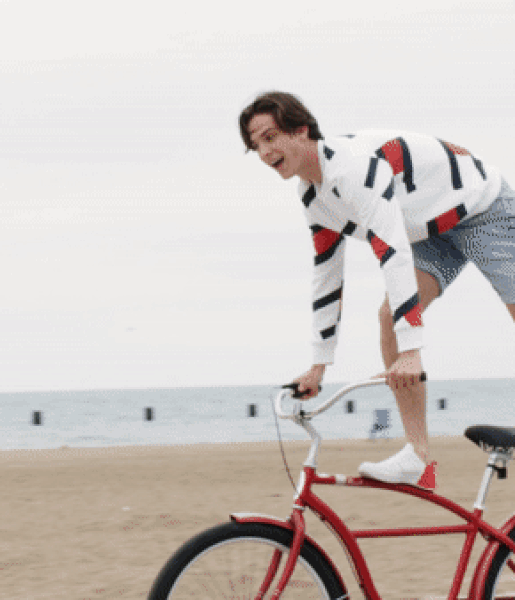 SUN: When summer sun is high, NORTH AVENUE BEACH is the place to be, with its epic city views and full lineup of water sports, shops and food options. It's also a great place to ride bikes, or in Tommy's case ride on top of bikes (his dad owned a shop back in the day).
FUN: Music fans and festival lovers unite. Chicago provides a home to some of the best, starting with the PITCHFORK MUSIC FESTIVAL, where Solange will not only be performing but her Saint Heron collective will be curating events. For electronic lovers there's SPRING AWAKENING, and of course LOLLAPALOOZA never disappoints.
ENJOY: In the United States of pizza, crust is a mark of origin and here––it's got to be deep dish. Tommy considered it a point of pride to try as many as possible, first from the original Pizzeria Uno, who invented the thick dough version during WWII. Then there was a sampling at Gino's East, Lou Malnati, Giordano's and finally Nancy's (this guy can eat!). His top pick? LOU MALNATI'S.
---
---